CentralSA
#BreakingNews: Golden Oldie adorns Goldfield's sky
─── OLEBOGENG MOTSE 10:44 Thu, 29 Oct 2020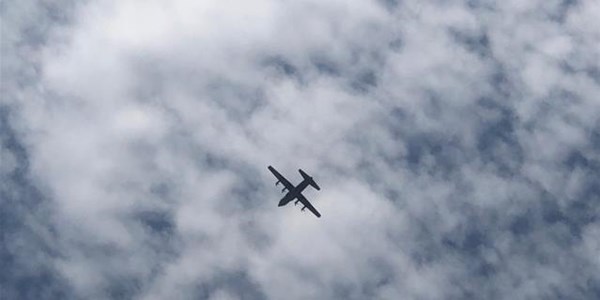 Residents of the Free State Goldfields have been pleasantly surprised on Thursday morning, as a South African Airforce C-130 Hercules made a brief appearance in the Welkom airspace after an absence of 15 years.
Well-known aviation specialist, Brian Emmenis, told OFM News the flight was part of a tactical training exercise undertaken by members of the 28 Squadron based at the Air Force Base Waterkloof in Gauteng. He elaborated on what the exercise entailed. "This meant that they were doing what is known in the aviation world, as touch and go. They did not touch down in Welkom but did several approaches. The ideal conditions in Welkom make this a suitable training area for the South African Airforce Pilots".
This was the C-130 Hercules' first appearance in Welkom in 15 years. The aircraft is now heading to the Bram Fischer Airport, outside Bloemfontein, where further training will be undertaken.
OFM News