CentralSA
Names touted for Mangaung mayorship
─── LUCKY NKUYANE 10:53 Fri, 05 Mar 2021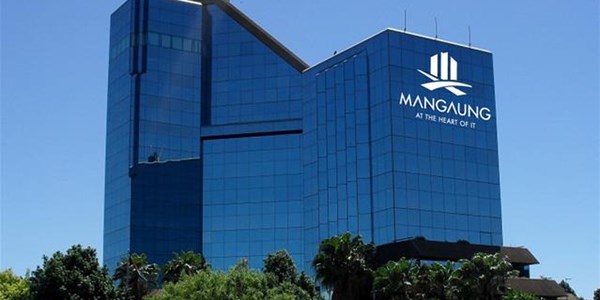 The debate over the mayorless Bloemfontein-based Mangaung Metro Municipality (MMM), which is under administration, continues to dominate talks in the Free State ANC.
This as the Provincial Executive Committee (PEC) revealed on Thursday that three names of possible undefined candidates, likely to replace the acting mayor, Lebohang Masoetsa, have been listed for the position.
The Provincial Secretary, Paseka Nompondo, says the party has resolved on recommending the names to the national officials as per the internal processes. This comes months after the former mayor, Olly Mlamleli, was ousted by opposition parties with the help of ANC councillors during a motion of no confidence in August 2020. Nompondo says once the internal discussion with the national leadership has been finalised, the ANC will communicate the decision to the community of Mangaung.
The ousting of Mlamleli in August 2020 was met with mixed reaction within the structures of the party in the province. The ANC provincial spokesperson, Thabo Meeko, had previously reacted with shock and disappointment at the news that ANC councillors in the metro colluded with opposition parties, including the Freedom Front Plus (FF Plus), EFF and ANC to oust an ANC official.
Some within the party even went further, dragging the speaker of the metro, Mxolisi Siyonza, to the High Court to interdict his plans of making the ousting of Mlamleli official. The High Court dismissed this bid with costs and a few days later, Siyonza officially announced the ousting of Mlamleli and Masoetsa subsequently ascended to the position as the new acting mayor.
Siyonzana previously reacted to the vacancy and told OFM News that he doesn't think residents of the metro 'would have a problem' by the fact that the metro still doesn't have an official mayor after Mlamleli was ousted.
The metro has recently been in the news for all the wrong reasons.
In February 2021 the DA leader Roy Jankielsohn in the province said despite interventions placed in the metro they have not yielded results as residents are still subjected to poor water and electricity supply. Jankielsohn said the municipality is still plagued by allegations of maladministration and corruption.
OFM News