CentralSA
Family halts sale of deceased UFS student's artwork
─── LUCKY NKUYANE 12:06 Mon, 10 May 2021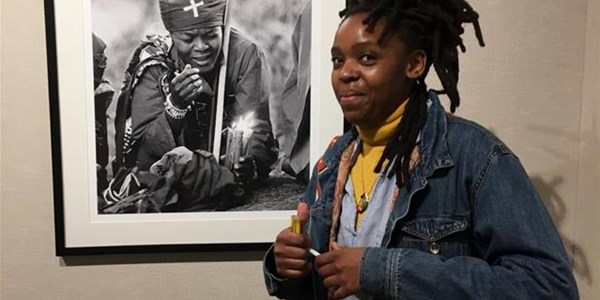 The sale of artwork by the University of the Free State (UFS) student who was allegedly killed in a hit-and-run by a black sedan near the entrance of the university in Bloemfontein, is set to be halted by her family.
The 23-year-old student, Litemba Mpambani, who was a fourth-year Bachelor of Arts student (Fine Art), had a scheduled sale of her work by an artwork company. She also sold her work, which included sculptures and paintings, out of hand and at various exhibitions. Litemba's sister, Siyanda Mpambani, says they have decided to halt the sale of her sister's artwork for now. Siyanda says they want to document and account for all of her work, and until such time, the family will not allow for the sale or donation of her work.
Siyanda adds that the family respects Litemba's contractual obligations. Litemba was killed in a hit-and-run near the main entrance of the campus in Bloemfontein on Saturday 24 April 2021.
The UFS' spokesperson, Lacea Loader, has described the deceased from Gqebhera in the Eastern Cape, as a promising and talented artist who has achieved a number of accolades. Loader added that Mpambani received accolades such as being a finalist in the 2019 New Breed Art Competition; the 2019 State of the Arts Award (top 20); and the Orms Circle Top 5 Artists.
The police are investigating a docket of culpable homicide. Siyanda said the family wants the killer of Litemba to be found and for justice to be served. She said the family is deeply saddened and heartbroken by the tragic and untimely death of Litemba. She said the news about the death of her sister came as a huge blow to the family as Litemba was a huge source of inspiration to her peers in the community.
OFM News