CentralSA
Headstart Kids delivers donations
─── 09:02 Thu, 17 Jun 2021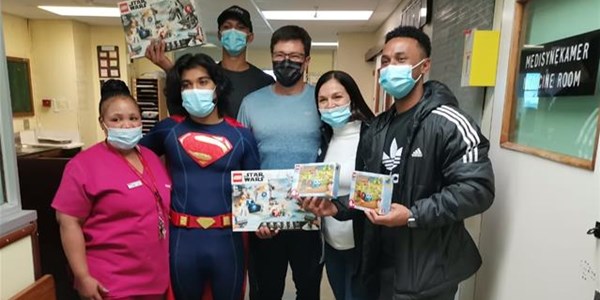 The Headstart Kids organisation, which is a non-governmental organisation, has organised donations for various orphan centers and children with cancer in Bloemfontein in the Free State.
The Youth Day Activation Programme is part of their ongoing campaign, which is built to support children and orphan centers with the help of various stakeholders. According to Headstart Kids Director, Lily Geerds, the Youth Week Activation Programme is aimed at assisting the future youth of the country to thrive through their wellness programme and learning through play.
Apart from the Headstart Kids team, the campaign is supported by Volvo, the Free State Cheetahs, VBK, and the Wow Care Bears ECD center, amongst others.
On 16 June 2021, the involved stakeholders visited the Universitas Academic Hospital, Mosamaria center, Logan K Foundation, and Baby House & TC Kids in Heidedal. The visit was part of handing over bread and Lego toys to children and to cheer them up.
Logan Kruger who is a founder of Logan K Foundation appreciated the gesture that was showed by various stakeholders through their donations and support. "Logan Kruger and the foundation is very fortunate for the donation that have been brought. We welcome any donation that will favor the cause," said Kruger.
The programme is expected to continue tomorrow, as more stakeholders are expected to be involved in dishing out donations to other centers.
OFM News/Kekeletso Mosebetsi