CentralSA
Fifteen suspects appeared in court after #HarrismithProtests
─── 16:03 Fri, 18 Jun 2021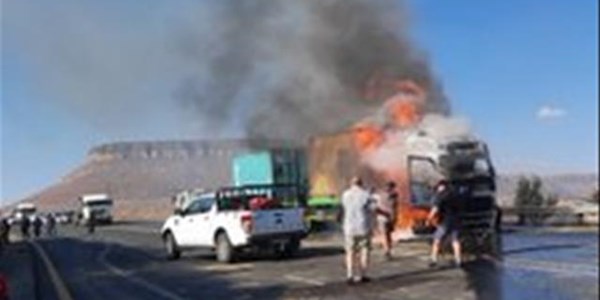 Fifteen suspects who were arrested in Harrismith in the Free State appeared before the Harrismith Magistrate's Court on Friday.
The suspects were arrested for public violence following the torching of a truck on the N3. According to the spokesperson of the NPA, Phaladi Shuping, there were five minors who are not being prosecuted as the Child Justice Act was not followed during their arrests, according to which social workers have to be informed so that they can conduct a preliminary inquiry.
Shuping further stated that four other suspects were released on warning, three more suspects' formal bail applications have been postponed to 22 June 2021 because one of the suspects still has a pending case against him. Meanwhile, two others have previous convictions. The case against the remaining three suspects has been postponed to 22 June 2021 for bail information? because their case docket was brought to court without documents that confirm their previous or pending cases.
OFM News previously reported that police spokesperson, Motantsi Makhele, confirmed the situation in and around Harrismith on the N3 was tense and there was a high police presence in the area. Meanwhile, it was also reported that protests in the area flared up last week with residents calling on President Cyril Ramaphosa to address the lack of service delivery in the Maluti-A-Phofung Municipality. Some community members in Harrismith want the town to be removed from Maluti-A-Phofung due to poor service delivery.
Head of the Cooperative Governance and Traditional Affairs (Cogta), Mokete Duma, previously said they have noted spiralling protests in the province and are attending to concerns raised by communities.
OFM News/Kekeletso Mosebetsi