CentralSA
Awards a motivation for FS educators during pandemic
─── 14:14 Thu, 22 Jul 2021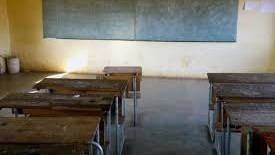 The National Teachers' Awards are expected to motivate more teachers and principals to come up with various innovative ways of teaching learners, especially after the outbreak of Covid-19.
This is according to the provincial Principal Council Chairperson and Motheo Principal Council Chairman, Charles Liversage, who reflected on the education sector following the impact of the coronavirus on it. Liversage said the education sector is struggling to finish its curriculum due to Covid-19 regulations and lockdown restrictions.
"We need to reward educators and principals of schools who walk the extra mile, and we need to learn from them. As educators, we are the ones who are supposed to give motivation to our children and we give hope through teaching," said Liversage.
He further reiterated that teachers have to be creative and innovative in delivering the curriculum to learners, because of limited time they have with learners due to the impact of Covid-19.
Meanwhile, the Free State's South African Democratic Teachers Union's (Sadtu) convenor, Ditaba Motsoeneng, encouraged Free State educators to apply for these awards so that they can be celebrated for their excellence in diverse context.
OFM News/Kekeletso Mosebetsi