CentralSA
Icy road in Bloemfontein cause of third accident
─── 11:19 Tue, 27 Jul 2021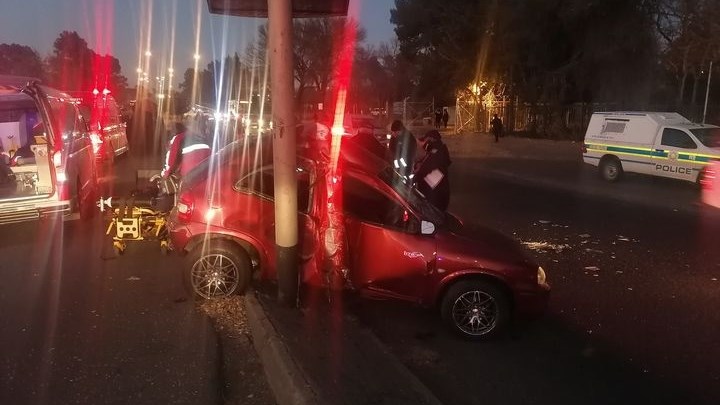 The third known accident occurred on Tuesday morning on the same icy patch of road in Bloemfontein, next to the National Hospital, within less than a week.
According to Med247's social media platforms, a car collided with a lamp pole after losing control on the slippery road. This accident reportedly took place in the early hours of Tuesday morning, just next to the National Hospital after the bridge by the showgrounds, in Kolbe Avenue, Bloemfontein.
Med247, together with Afriforum911 and ER24, were at the scene of the accident. One female was seriously injured. She was stabilised on the scene and taken to the hospital by the ER24 team.
In a previous incident that took place on 23 July 2021, at the same place in Kolbe Avenue, Med247 reported another accident on the icy road. The patient who suffered moderate injuries was taken to the Pelonomi Hospital. Prior to that incident, Med247 reported a third minor accident in which no injuries were reported, again at the same place in Kolbe Avenue.
Motorists are warned to drive cautiously due to slippery, icy roads in that area this winter.
OFM News/Kekeletso Mosebetsi