CentralSA
NC municipality sees the largest rise in self-generated income for 2020
─── OLEBOGENG MOTSE 12:13 Tue, 03 Aug 2021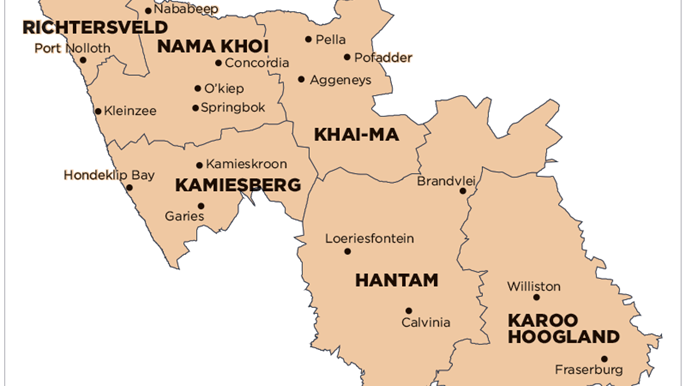 The Kamiesberg Local Municipality in the Northern Cape saw a 27% rise in self-generated income in 2020 as compared to 2017.
According to Statistics South Africa's Financial Census of Municipalities for the financial year ending June 2020, this is the highest increase in self-generated income by a municipality in the country. Despite the dysfunction in the North West, the Mahikeng Local Municipality recorded the fifth-highest increase in self-generated income in the same period by 15%. The census creates a picture of how dependent South Africa's municipalities are on national departments for funding.
On a national level, the census reveals that only 29% of the 257 municipalities' revenue comes from government grants, subsidies, donations, and contributions. This is a far more optimistic view of the state of municipalities in the country as compared to the latest Auditor-General municipal outcomes report or the latest local government revenue and expenditure report for the third quarter of 2020/21.
In the former report, Auditor-General Tsakani Maluleke said that only 27 municipalities out of 257 countrywide received clean audits, with R26 billion in irregular expenditure recorded.
The North West was found to be the worst-performing province in that regard, with 12 municipalities failing to submit financial statements to the AG's office. The Cabinet has also recommended that five North West Municipalities be dissolved for failing to render services. They include the Ditsobotla, Ratlou, Ramotshere Moiloa, Tswaing, and Kgetleng Local Municipalities, whilst six others will be subject to provincial intervention.
In the latter report by National Treasury, it shows that municipal consumer debt is escalating with municipalities spending 65.3% or R322,9 billion of the total adjusted expenditure budget of R494,5 billion. Aggregated billing and other revenue amounted to 73.5% or R358,6 billion of the total adjusted revenue budget of R488 billion.
OFM News