CentralSA
Concerns mount over tense situation at FS municipality
─── OLEBOGENG MOTSE 08:40 Thu, 05 Aug 2021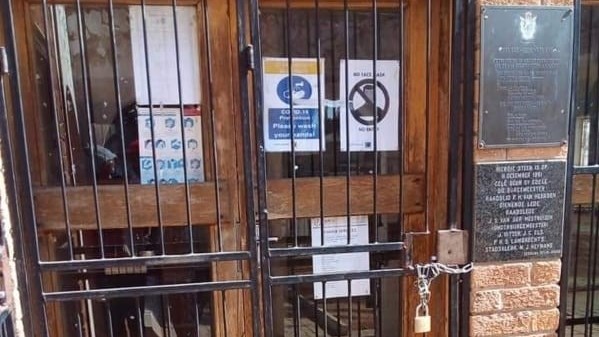 Concerns are mounting in the Letsemeng Local Municipality in the Free State over the possible reignition of unrest in the area.
This as a group of disgruntled Petrusburg community members forcibly closed the Letsemeng Local Municipality's offices in town on Wednesday 4 August due to the "questionable appointment" of general workers.
A community member, who refuses to be named out of fear of victimisation, blames the problem at Letsemeng - which includes the towns of Petrusburg, Koffiefontein, and Jacobsdal - on political interference in respect of appointments for posts at the municipality. He further tells OFM News the situation has been brewing for some time and there is a growing concern that the disgruntlement in Petrusburg could spread to other towns in the municipality and cause chaos that is reminiscent of 2018 and 2019, when violent unrest brought schooling in the area to a complete halt.
The anonymous source says there were posts that were advertised internally and externally. After appointments were made, the community felt aggrieved that the vast majority of those who gained employment were ANC-affiliated. The community member further alleges that the aforementioned HR Manager may have used his/her influence to have a relative hired. Prior to the blanket closure of the offices, the disgruntled group addressed the Human Resources Manager on their list of grievances. It was agreed upon that a meeting between HR, the Mayor Abram Lebaka, and the Municipal Manager Lucas Mkhwane, must take place soon whereupon the parties will appoint an independent person to investigate the appointments.
Attempts to contact Lebaka regarding the situation have been unsuccessful. His cellphone has been switched off.
Lebaka rose to the helm as mayor following the surprise resignation of Sello Bahumi. Bahumi was appointed to replace Thandi Reachable who resigned in 2019 on the back of the aforementioned 2018/19 unrests. Residents accused her of corruption and maladministration. They then accused Bahumi of not being active/present.
OFM News