CentralSA
Mangaung Metro tight-lipped over launch date of Mangaung Metro police
─── OLEBOGENG MOTSE 12:02 Tue, 14 Sep 2021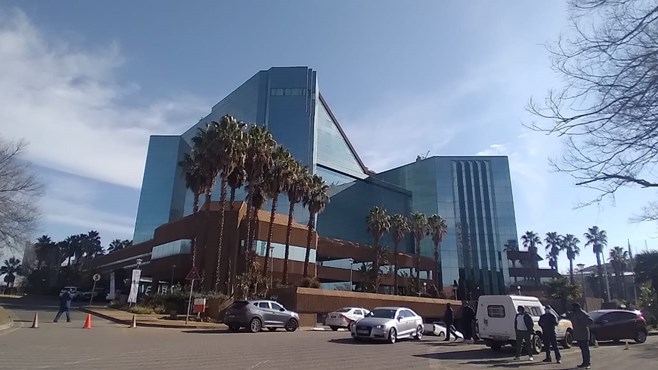 The Mangaung Metropolitan Municipality has declined to comment on murmurs the metro's police department will be launched in a glitzy ceremony at the Free State stadium come month-end.
Mangaung Metro spokesperson, Qondile Khedama, says he will in due course forward a media statement on the matter. It is alleged that this launch date was supposed to be in August, but was moved back for reasons unbeknownst to the public. In April 2021, OFM News' Olebogeng Motse reported that the organisational design or organogram for the Mangaung Metro Police Department had been approved by the incumbent MEC for Police, Roads, and Transport, Sam Mashinini.
Khedama said at the time that the structure was presented to the workplace restructuring sub-committee and taken to the local labour forum thereafter. At the time the design was yet to be presented to the Mangaung Council for noting. It is unknown what the current status of the plans is.
READ More: Organogram of Mangaung metro police gets MEC's thumbs up
The design – a copy of which has been leaked to the media - categorises the different parts of the Mangaung Metro into three regions, where teams of the metro police will be deployed. The Bloemfontein and Soutpan areas fall under the central region, which is also where the vast majority of the department will be based and operate from. Thaba' Nchu and Botshabelo fall under the Eastern region, whereas Dewetsdorp, Wepener and Van Stadensrus fall under the Southern Region.
This will be one of two major projects that will come under immense scrutiny during the newly-elected Mayor of the Mangaung Metropolitan Municipality Mxolisi Siyonzana's tenure.
READ MORE: Mangaung mayor announces latest phase of transport project
At Siyonzana's inauguration ceremony on 27 August 2021, it was announced that the controversial Integrated Public Transport Network (IPTN) project is, as of September 2021, entering a new phase. Whilst the announcement elicited a round of applause from those in attendance, the exact details of this latest phase are unknown. Siyonzana himself says details on this development will follow in due course. He did, however, acknowledge that residents of Mangaung have been promised a modern and functioning transport system for years and that the time of waiting is over. The construction phase of the IPTN project has been marred by a series of protest actions and boycotts beginning in 2019, which has led to delays.
OFM News