CentralSA
IPID confirms post mortem results of NW protester
─── KEKELETSO MOSEBETSI 08:27 Wed, 15 Sep 2021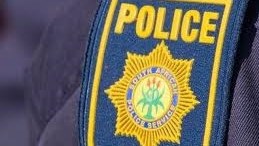 The Independent Police Investigation Directorate (IPID) has received the post mortem results that confirm a North West protester died after he was shot.
The IPID spokesperson, Grace Langa, said they will do a ballistic test on the firearms that were collected as part of the evidence, as investigations are still continuing.
OFM News previously reported that IPID is probing the death of a North West protester, allegedly at the hands of the police in Lichtenburg. She said the deceased was allegedly shot as a result of the protests that erupted in Lichtenburg on Friday 10 September 2021.
READ MORE: IPID probes death of NW protester
OFM News also reported that Langa had stated the police allegedly fired shots at protesters and the 36-year-old deceased, Ishmael Langa, was hit by a bullet and taken to the hospital by his friend. Langa said that by the time they got to the hospital, Ishmael had already passed on. She further said that IPID was able to interview the witnesses.
OFM News