CentralSA
Phaahla urges South Africans to vaccinate ahead of #Elections2021
─── KATLEHO MORAPELA 12:41 Fri, 17 Sep 2021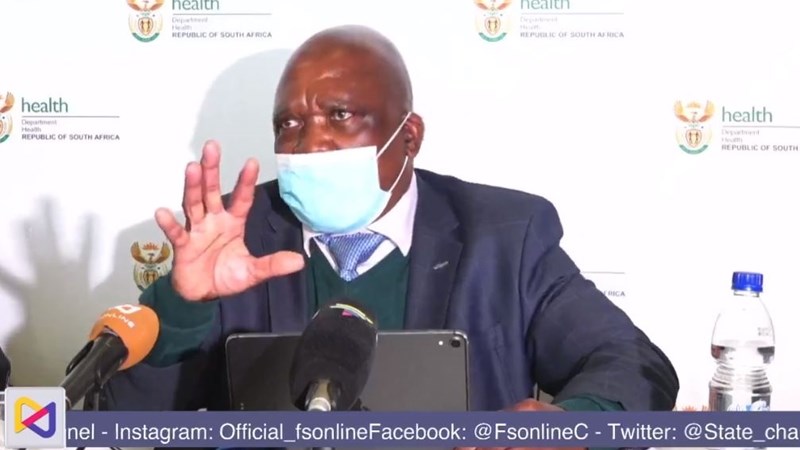 With South Africans expected to head to the polls on 1 November, Health Minister Joe Phaahla is appealing to those eligible to vaccinate against the coronavirus pandemic, to do so.
Addressing the media at the Universitas Academic Hospital in Bloemfontein, Phaahla said he is concerned by the number of active cases in the country. He said the Western Cape, Eastern Cape, and KwaZulu-Natal remains the provinces with the highest numbers, followed by the Free State. Phaahla said the vaccination drive must be accelerated as the country also expected the 4th Covid-19 wave to hit in early December. He has urged those 18 years and older to get their jab before the municipal elections.
Phaahla further dispelled rumours that the state plans on making vaccinations mandatory through the vaccine passport. This, amidst growing tensions on social media with many calling it a violation of civil rights.
President Cyril Ramaphosa on Sunday night announced his intention to introduce the "vaccine passport" as the immunisation of the adult population is deemed necessary to fully reopen the economy.
Phaahla confirmed they are aiming to inoculate 70% of the population by the end of December.
OFM News earlier reported that the IEC has meanwhile declared its state of readiness for this weekend's voting registrations.
OFM News