CentralSA
Free State's active #Covid19 cases now second highest in SA
─── OLEBOGENG MOTSE 12:12 Mon, 20 Sep 2021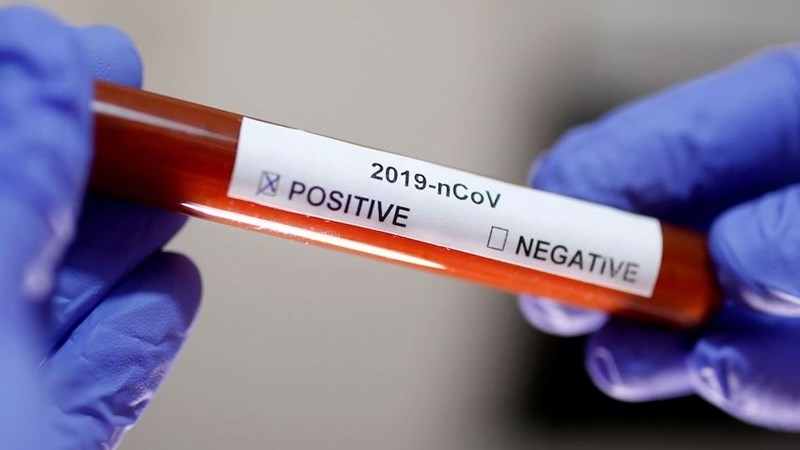 The Free State now has the second-highest number of active Covid-19 cases in South Africa.
With 8 134 active cases, the province appears to be regressing from what the situation was when Health Minister, Joe Phaahla, was in Bloemfontein this past Friday.
Phaahla was in the Free State conducting inspections of health facilities and getting an update on the province's vaccination efforts.
KwaZulu-Natal remains way ahead of the Free State with respect to active cases, with over 28 400 cases recorded and counting.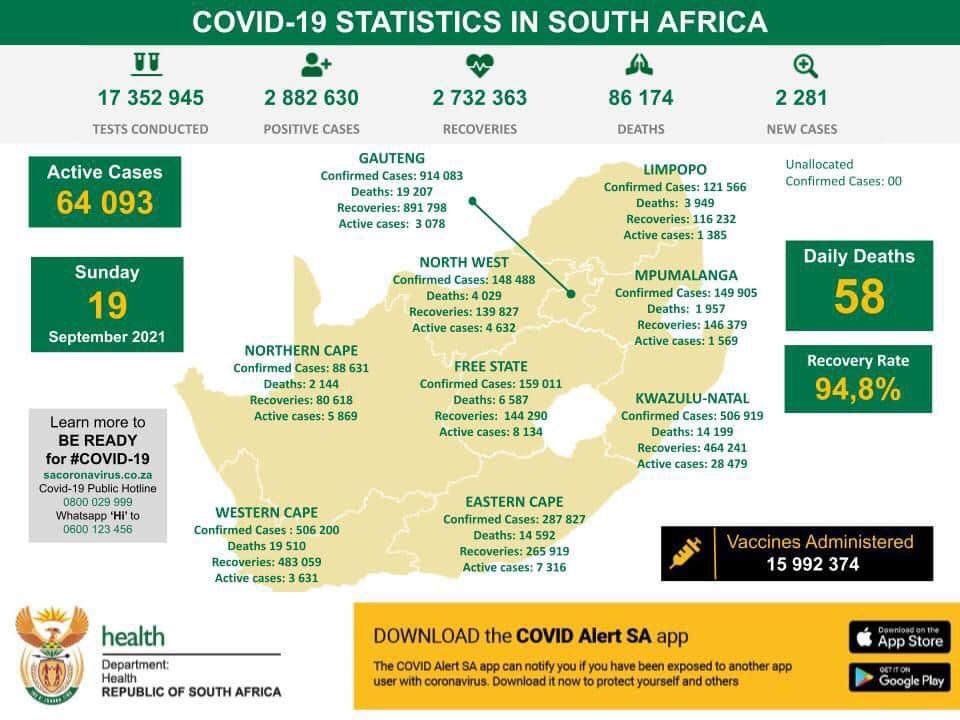 When Phaahla was in the province, he expressed his growing concern at the number of Covid-19 cases and called on the Free State Health Department to kick its vaccination campaign into a higher gear if it intended on meeting its target of inoculating 70% of the province's population.
He alluded during his visit that the province is lagging a bit behind with its target of getting 1.9 million people vaccinated to reach herd immunity. Despite his own reservations, the Free State Health MEC, Montseng Tsiu, and Premier, Sisi Ntombela, assured those present that measures have been put in place to ensure that the department rolls out vaccinations through a proper implementation plan.
However, gleaning from the National Institute of Communicable Diseases' (NICD) website, it is revealed that the majority of the new cases for 19 September alone came from KwaZulu-Natal at 23% followed by the Western Cape at 17% then the Northern and Eastern Cape each at 14% of the new cases. The Free State accounted for 9% of the newest cases, which is fifth overall.
This implies that in the coming days, the province could find itself further down the line with respect to the number of active cases, if the aforementioned pattern continues.
OFM News