CentralSA
Major NC #fire spreads into FS
─── 05:52 Tue, 28 Sep 2021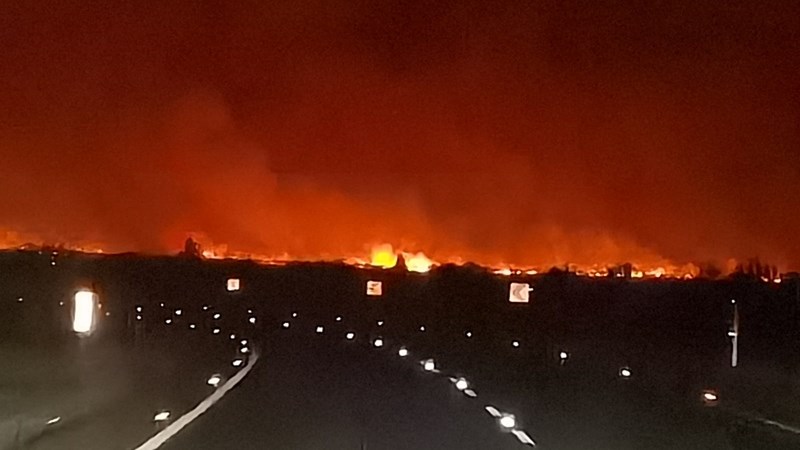 Runaway fires blazing in the Northern Cape have crossed into the Free State, with the area between Jacobsdal and Kimberley also hit.
According to Johan Breytenbach from the Free State Umbrella Fire Protection Association by Monday evening the fire was actively spreading in an easterly direction over a front of approximately 30km.
The left flank of the Richie fire crossed the N8 and was burning approximately 10km from the NC/FS border by 20:30 last night. Meanwhile, no expansion of the Mosu Lodge Fire in the Northern Cape had been recorded since yesterday afternoon. OFM News earlier reported that an initial veld fire broke out on the N12 outside Kimberley.
ALSO READ: Runaway NC veldfire elicits pleas for help
OFM News was at the time informed that at least one farm in the area had been gutted by the veld fire. Many roads in the area were inaccessible, where wild animals were crossing in the thick smoke blanketing the N12 - posing a further threat to motorists. It was predicted that the fire will be heading east until about 08:00, and will then spread in a south-easterly direction.
OFM News