CentralSA
Motshekga looking forward to teenagers getting vaccinated against #Covid19
─── LUCKY NKUYANE 13:00 Sat, 16 Oct 2021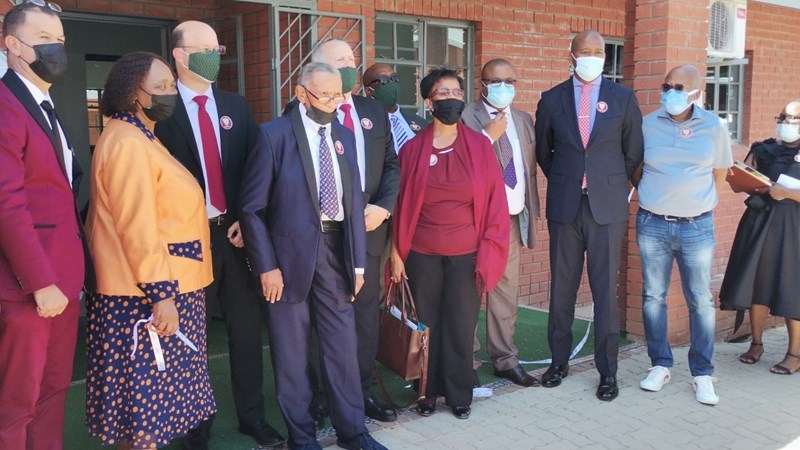 Basic Education Minister, Angie Motshekga, says she is looking forward to the vaccination of learners in a bid to help curb the spread of Covid-19 in schools, especially in the Free State and Northern Cape.
This, as Covid-19 vaccinations will be open for 12 to 17-year-olds from 20 October.
Whilst in Bloemfontein yesterday to unveil the newly refurbished state of the art Joe Solomon Primary School in Heidedal, Motshekga told OFM News that the vaccination of teenagers will contribute to making schools safer for both teachers and learners.
OFM News previously reported that the rapid spread of the virus in schools in the Free State and Northern Cape often led to the closure of schools, which affected learning and teaching.
Meanwhile, Motshekga has praised the resilience of learners amidst the pandemic, especially Grade 12 learners who are stepping closer to their final examinations.
"It's been a very difficult year for our children, especially this cohort. If you recall last year, the Grade 11s hardly had a year, so they are the worst affected group even [when they're] compared to the 2020 group. [This, as] 2020's matriculants had their full-year during their time in Grade 11. [This year's matriculants] had to start off with Grade 11 work to complete the grade's modules before commencing the real work in Grade 12, but they have pushed as hard as they can and we are just grateful that they reached the stage where they can write," she adds.
Avbob financed Joe Solomon Primary School's infrastructure initiative. Joe Solomon is one of the nine schools that was chosen - one per province.
The project emanates from Avbob's pledge of R135 million to help upgrade schools in the country. The school now boasts with a putt-putt mini-golf course, a science lab, and a multipurpose centre for art subjects and robotics.
OFM News