CentralSA
FS man to inspire next generation with #iStutter
─── KEKELETSO MOSEBETSI 10:16 Mon, 18 Oct 2021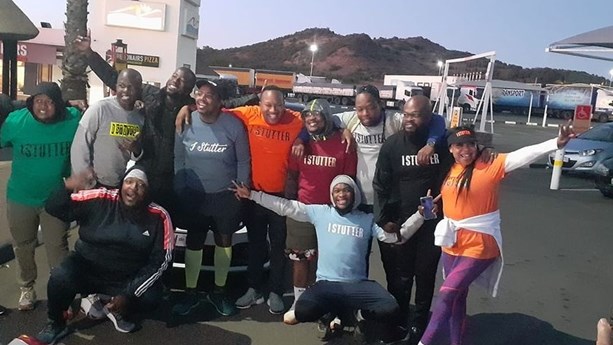 The lack of support and self-confidence because of a speech disorder, amongst other things, leads to many young people who quit pursuing their dreams.
Tumi Modibedi, who is the founder of the "Istutter" campaign, has taken it upon himself to ensure that he raises awareness and teaches people about speech disorders.
Modibedi will be taking a walk of 225km from Bloemfontein to his hometown in Kroonstad. He is expected to complete his journey this coming Friday, as it coincides with International Stuttering Awareness Day.
OFM News previously reported that this Free State activist was training hard to walk more than 200 kilometres to highlight the "Istutter" awareness campaign. Modibedi's "Istutter" awareness journey started in 2013 when he lost out on a big opportunity because of his speech. He says that he doesn't want the same thing to happen to the next generation and he is hoping that people will learn a lot from his "Istutter" movement, to ensure that the next child does not suffer.
"We are doing this because we know the pain, as the founder of the 'Istutter' Foundation. I stutter myself, I know the pain of being bullied, I know the pain of being laughed at, I know the pain of giving up in life, of losing opportunities because of not being able to be fluent. We are doing this to ask our great government to please recognise the stuttering in South Africa," he adds.
READ MORE: FS man gives hope to those who stutter
He further said that teachers learn about stuttering and other issues that learners go through, so that they know how to approach different learners without diminishing their confidence because of their conditions. Modibedi says he hopes his campaign of teaching people about stuttering goes beyond the borders of the Free State.
OFM News