CentralSA
450 Kopanong employees not paid in two months
─── LUCKY NKUYANE 12:44 Fri, 05 Nov 2021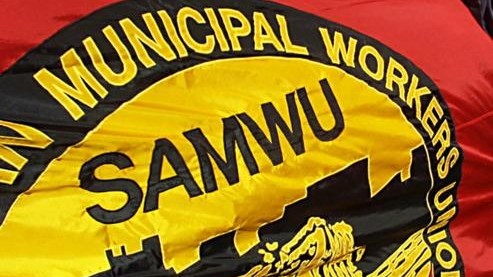 450 municipal workers at the ailing Trompsburg-based Kopanong Local Municipality in the Free State remain affected by the non-payment of their salaries.
These workers are yet to receive a penny in two months and counting. The plan of the Provincial Government, including Cooperative Governance (Cogta) and Treasury, to help this ailing municipality through its Xhariep District municipality, failed as it is deemed legally flawed.
This follows a Free State High Court judgment that attached the municipality's bank account after the municipality failed to pay workers' pension contributions to the South African Municipal Workers' (Samwu) pension fund since 2012. The municipality previously confirmed that it needs to first pay a whopping R26 million owed to the pension fund before it can get access to the municipal account which now stands attached.
Samwu's provincial secretary, Tiisetso Mahlatsi, previously told OFM News that if a worker was to resign or pass on under the current conditions at the municipality, that employee or the employee's family would not be able to claim his or her pension contributions.
READ MORE: Troubled Kopanong leadership must be blamed for financial crisis - SAMWU
He said they had run out of words to describe the situation in that municipality. Meanwhile, the municipality is also failing to keep up with its debt to service providers such as Bloem Water. The municipality owes Bloem Water R400 million.
However, the municipality previously defended itself and said it wasn't getting sufficient funds from revenue collection to offer the large number of qualifying residents, basic services, such as water and electricity, for free.
The head of Cogta, Mokete Duma, previously also told OFM News that the department, together with the municipality, had developed a financial recovery plan aimed at dealing with the financial crisis besieging the municipality.
READ MORE: Consequence management will be instated at Kopanong - Cogta
As things stand, one has been held accountable for the troubles of the municipality. However, the ANC's Interim Provincial Committee's (IPC) spokesperson, Oupa Khoabane, said the party cannot micromanage the affairs of municipalities.
Khoabane blamed the lack of leadership for the financial woes at Kopanong Municipality.
READ MORE: FS ANC blames lack of leadership at Kopanong
Meanwhile, the DA has laid a complaint against the cash-strapped municipality, which is struggling to pay for its services such as water, as well as the salaries of its employees, for two months and counting, despite constant promises.
READ MORE: Cash-strapped FS municipality reported to SAHRC
The DA Member of the Provincial Legislature (MPL), Karabo Khakhau, said for years the party has made countless strides to engage the leadership of the municipality about these issues but nothing ever came from their efforts. Khakhau further says the municipality has incurred a whopping R400 million debt with the water utility, Bloem Water, over a number of years.
OFM News