CentralSA
FS introduces J&J vaccine booster, nurses encouraged to take shots
─── 14:50 Wed, 10 Nov 2021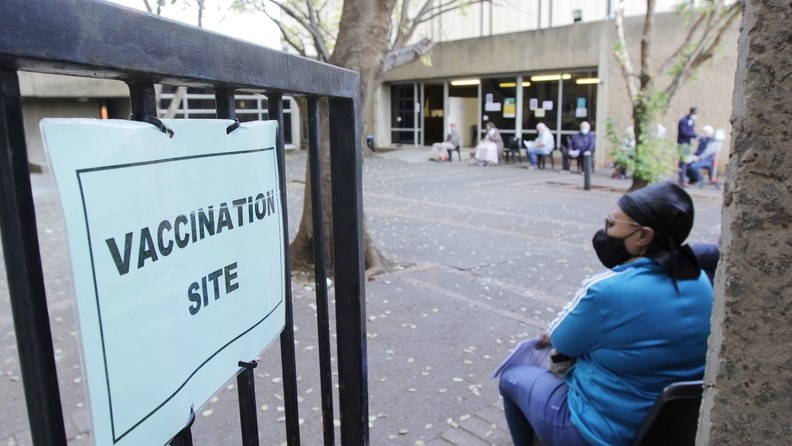 The Free State Department of Health's MEC, Montseng Tsiu, has invited more than 24 000 healthcare workers in the province to take their vaccination shots, following the introduction of Johnson and Johnson (J&J) vaccine booster shots in Bloemfontein.
Tsiu was speaking after taking her J&J vaccine booster shot at Universitas Academic Hospital in Bloemfontein on Monday, according to Bloemfontein Courant. She encouraged health workers to get their shots at the following facilities: Pelonomi Tertiary Hospital and Universitas Academic Hospital in Mangaung Metro District; Kroonstad Hospital and Fezi Ngubentombi Hospital both in Fezile Dabi District; Bongani Hospital in Welkom and Katleho Hospital in Virginia, both in Lejweleputswa District; Phekolong Hospital in Bethlehem and Phuthaditjhaba Multipurpose Community Centre in Qwaqwa in Thabo Mofutsanyana District, and lastly, Albert Nzula Hospital in Trompsburg and Diamant Hospital in Jagersfontein, which fall under Xhariep District. Tsiu said she remains dedicated to lead healthcare workers through all different stages of the war against the Covid-19 pandemic.
"I was one of the first to take the Covid-19 vaccine when it became available. I am here again to take the booster shot. I'm doing all these to prove beyond any reasonable doubt that we are not giving people what we are not taking ourselves. I can testify without any fear of contradictions that these vaccines and boosters are lifesaving and I encourage healthcare workers to take them to save their lives," she added.
Tsiu said Free State Health will be running the J&J Booster campaign for health workers over a period of days. She encouraged healthcare workers who had participated in the Sisonke and J&J Vaccination implementation study, to constantly check their phones for access to a consent form and participate in the campaign.