CentralSA
FS Cogta denies it was blind-sided by Kopanong's issues
─── LUCKY NKUYANE 14:41 Thu, 18 Nov 2021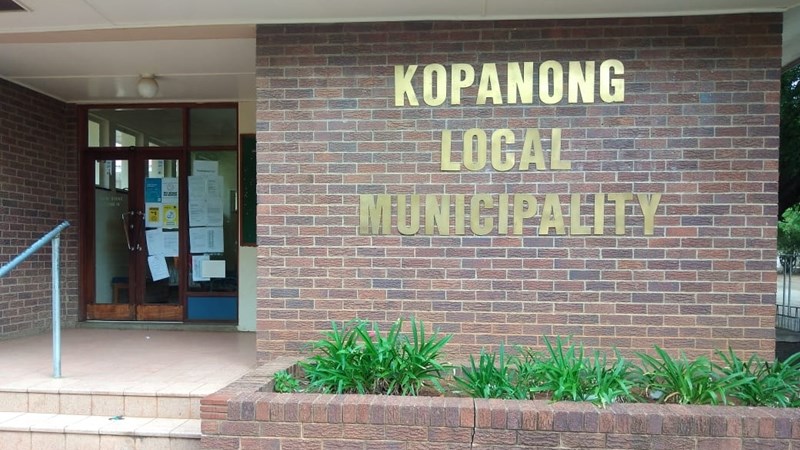 The Free State Department of Cooperative Governance (Cogta) denies that it was blind-sided by the Trompsburg-based Kopanong financial issues.
The Head of Department (HOD), Mokete Duma, says the department in September 2020 launched a probe into the alleged failure by the municipality to meet some of the financial obligations and ultimately service delivery. He says despite numerous warnings to the municipality about some questionable decisions, the municipality continued to ignore those warnings. The municipality is yet to pay its 450 workers their salaries in almost three months.
Duma says the department previously planned to put the municipality under administration but unfortunately the elections period already kicked in and the movement would not have sufficed.
OFM News previously reported that the Free State High Court attached the municipality's bank account after the municipality failed to pay workers' pension contributions to the pension fund since 2012, with the debt now sitting at a whopping R26million.
The municipality previously confirmed that it needs to first pay a whopping R26 million owed to the pension fund before it can get access to the municipal account, which now stands attached.
On Wednesday 17 November, Duma told OFM News that Kopanong Local Municipality, which owes R26 million to the South African Municipal Workers Union (Samwu) pension fund, is now expected to be placed under administration following financial difficulties.
READ MORE: Cash-strapped Kopanong to be put under administration
Duma said this is to allow for the financial recovery plan at the municipality which also has its account frozen due to the non-payment of these pension fund contributions since 2012.
According to Duma, the Free State Executive Council (EXCO) will soon make its decision and the administration process to be invoked at the troubled municipality will be almost similar to those sanctioned at the Mangaung Metro Municipality in 2019.
OFM News also reported previously that some of the workers at the ailing municipality are without medical benefits during a pandemic as a result of the non-payment of salaries in nearly three months by the cash-strapped municipality. Workers are now receiving notifications from their medical schemes, informing them that their health coverage has been suspended due to non-payment.
READ MORE: Kopanong workers healthcare at stake
Up to date, no official at the Kopanong Local Municipality has been brought to book to account for the crises at the municipality.
Instead, the ANC's Interim Provincial Committee (IPC) spokesperson, Oupa Khoabane, told OFM News that the ANC cannot micromanage issues of municipalities.
OFM News