CentralSA
Cholesterol: The silent killer
─── 15:07 Wed, 24 Nov 2021
Sponsored
15:07 Wed, 24 Nov 2021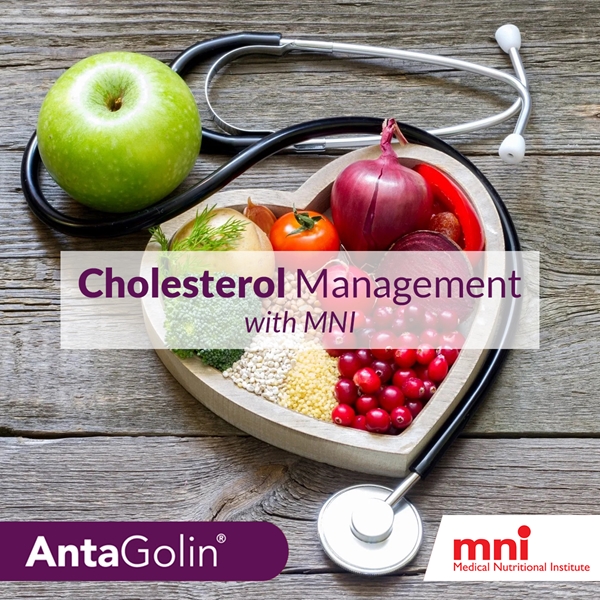 Abnormal cholesterol forms two separate components of the Metabolic Syndrome and is a major cause of heart disease. It is, however, a lifestyle related condition that can be prevented.
Did you know that more people die from cardiovascular disease than from all the cancers combined? And, according to the Heart and Stroke Foundation, more than 80% of South Africans have abnormal cholesterol.
Cholesterol does not really have symptoms and is known as a silent killer. Sudden death can often be the first symptom of abnormal cholesterol, so looking at an individual's risk profile is a good starting point for early intervention.
The good news is that only a 10% reduction in your cholesterol levels can reduce your cardiovascular risk by up to 50%. South Africa has a very high incidence of familial hypercholesterolemia, and we should all take this risk very personally and do regular cholesterol checks.
Men over the age of 60 who are inactive, overweight, smoking and drinking have an increased risk for heart attacks and strokes. But the reality is that women above the age of 55 years have an even higher risk of developing cardiovascular disease. In fact, women are nine times more likely to develop heart disease than breast cancer.
How important is diet and can it lower your cholesterol?
Diet plays a big role in lowering your elevated cholesterol levels. It is suggested that you should eat less cholesterol-containing foods, but it is not quite that simple and it is important to put it into perspective as different factors play a role.
1/3 of your cholesterol profile is influenced by your diet. However, the human body is capable of producing all the cholesterol it needs, which means ALL the cholesterol we obtain from dietary sources is extra to what we require.
Another 1/3 of your cholesterol profile is from biosynthesis, cholesterol that is produced by the liver. This is where genes play a very important role.
The other 1/3 is determined by reabsorption. Cholesterol gets excreted by your liver, but 30% to 50% is reabsorbed by your gut. In short, we have no control over 2/3 of our cholesterol profile.
What causes high triglyceride levels?
More than 90% of triglycerides are from dietary fat, and the biggest contributor is saturated fats. But it is important to understand that all excess calories get converted to triglycerides. Carbohydrates and high alcohol consumption can also raise triglyceride levels significantly.
Triglyceride levels can also be influenced by a sedentary lifestyle, excess weight, smoking and stress. And diseases such as Insulin Resistance, diabetes, kidney disease, NAFLD and underactive thyroid may raise triglyceride levels.
Are high triglyceride levels dangerous?
Research has proven that raised triglycerides is an independent risk factor for heart disease. This means that raised triglycerides, without any other risk factors like raised total or LDL-cholesterol, can cause heart disease all on its own. It causes and accelerates the process of atherosclerosis. A raised triglyceride level is also frequently the first indicator of insulin resistance and several other diseases.
At the Medical Nutritional Institute (MNI), they believe that by targeting high triglyceride levels as the underlying cause, people can prevent serious future health issues.
What is the solution to combat abnormal cholesterol?
Any lifestyle associated condition will be most effectively managed with a holistic approach. MNI recognises the importance and impact that dietary changes make, and they offer two meal plans that can be downloaded from their website for that 1/3 of your cholesterol profile influenced by diet.
The C.A.P.E meal plan will assist in managing excess weight or increased waist circumference in combination with raised triglycerides, MNI offers cholesterol-lowering eating guidelines for those who are normal weight with no other metabolic syndrome components.
Rychol is the name you know and trust to combat unhealthy cholesterol and lower triglyceride levels, now has superior fat absorption and is extra strong. Rychol Extra Strength contains the unique Trimostat and Redwest blends that combats abnormal cholesterol on three separate cholesterol regulating pathways simultaneously.
Rychol Extra Strength works on cholesterol production, reabsorption, and triglycerides, thereby targeting total cholesterol and LDL, but what makes Rychol Extra Strength truly unique is that it also lowers Triglyceride levels. MNI's extra strength formulation addresses triglycerides and fat absorption even further.
Rychol Extra Strength can be used as prevention, especially with familial hypercholesterolemia. All diabetic patients should be on a cholesterol lowering product to prevent and manage their cholesterol profile. As we get older, it important to check our cholesterol as it will go up especially during menopause years. Rychol Extra Strength can also be used as early treatment before prescription medication is required and is a great choice in combination with prescription cholesterol lowering medication for managing cholesterol and heart health.
Remember a decrease in triglyceride levels correlates with a decrease in cardiovascular risk. Rychol Extra Strength is a well-researched cholesterol and triglyceride lowering product. Rychol Extra Strength can be used from the age of 12 years.
Visit www.mnilifestyle.co.za for more information and to download your free copy of cholesterol lowering eating guidelines. And for individual support, email expert@mnilifestyle.co.
Mid-Morning Magic's Yolanda Maartens spoke to Sanja van Wyk, product specialist at MNI, about cholesterol. Listen to all the episodes here: