CentralSA
Kopanong makes another payment to workers
─── LUCKY NKUYANE 10:00 Wed, 01 Dec 2021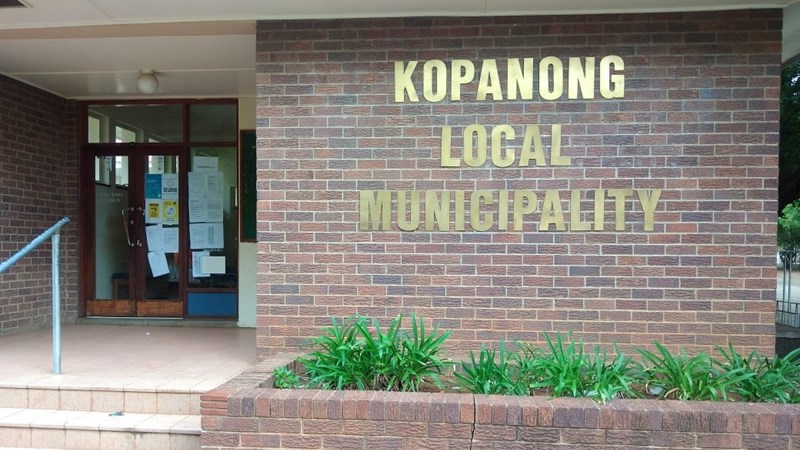 The workers of the financially-distressed Trompsburg-based Kopanong Local Municipality have now received two of their outstanding salaries after they were left high and dry without a salary for almost three months.
The municipal spokesperson, Solomzi Phama, confirms that indeed 450 workers did receive their October salaries a few weeks after the first of the two payments were made in November.
Workers were left frustrated and desperate after the municipal account was attached by a Free State High Court judgment, owing to a R26 million pension fund debt. The municipality would not confirm where it got the funds from since its last couple of attempts to pay these salaries failed because they were deemed illegal. The Free State High Court judgment attached the municipality's bank account after the municipality failed to pay workers' pension contributions to the pension fund since 2012.
However, Kopanong Municipality is among several municipalities in the province which survive mainly on the national government's equitable share. They can't make enough revenue from services rendered, due to a large population of an indigenous group of people which the municipality has the responsibility of providing with clean water and electricity, amongst others.
The municipality, which owes R26 million to the South African Municipal Workers Union (Samwu) pension fund, is expected to be placed under administration following financial difficulties.
This is to allow for the financial recovery plan at the municipality which also has its account frozen due to the non-payment of these pension fund contributions since 2012. According to the Head of the Department (HOD) of Cooperative Governance (Cogta), Mokete Duma, the Free State Executive Council (Exco) will soon make its decision whether or not the administration process should be invoked at the troubled municipality, which will be almost similar to those sanctioned at the Mangaung Metro Municipality in 2019.
"What we are contemplating, and we are requesting a decision and approval from the Executive Council, is to place the municipality under subsection 139 section 5(a) and (c), which talks about the financial recovery plan. Section 139 subsection 5(a) talks about the voluntary financial recovery plan and then section 139 and subsection 5(c) talks about the mandatory financial recovery plan. It's almost what we have invoked in Mangaung," he adds.
Duma said the municipality, which has about nine towns, is poor and does not have an economic base.
OFM News