CentralSA
FS Cogta employee apologises for viral derogatory post on educators
─── OLEBOGENG MOTSE 12:40 Fri, 14 Jan 2022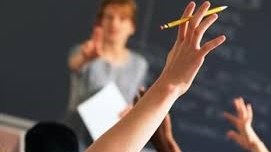 The Bloemfontein father who made derogatory posts about educators affiliated with the South African Democratic Teachers' Union (Sadtu) has publicly apologised for his comments following intense public outrage.
Tshediso Mangope, who is an employee of the Free State Department of Cooperative Governance and Traditional Affairs (Cogta), landed in hot water with people from all corners of the education sector and beyond, when he proudly posted a picture of his son's first day at an elite Bloemfontein boy's school, accompanied by a caption that disparages and prejudices Sadtu members.
Sadtu in the Free State called for action to be taken against the Cogta employee, whereas the provincial Education Department slammed the post in a statement from MEC Tate Makgoe.
Mangope said that his son was excited to be at the elite boys school because "no magwinya and archaar eating Sadtu person will teach my children". To add further insult to injury, Mangope later posted a picture of an unknown group of women in a swimming pool making unsavoury gestures, calling them Sadtu teachers in Sesotho. He went on to delete the posts, but it was too little too late.
Makgoe labelled the posts as racist, sexist and a "blatant abuse of our teachers who have contributed immensely to the education of our children especially the historically disadvantaged learners".
The Education MEC says the Free State is one of the best performing provinces in the country with respect to matric results, thanks to the educators Mangope insults.
OFM News