CentralSA
Mabuza to meet with North West Military Veterans
─── KEKELETSO MOSEBETSI 11:41 Sat, 14 May 2022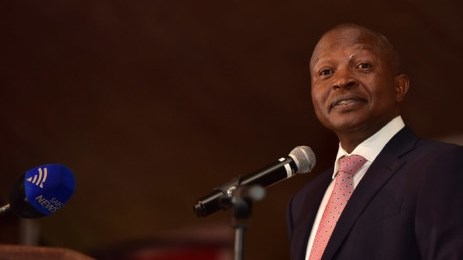 The issues of Military Veterans in North West will be in the spotlight on Saturday, as Deputy President,David Mabuza is expected to visit the province in his capacity as the chairperson of the Presidential Task Team on Military Veterans.
Mabuza is expected to lead talks relating to planning, monitoring and evaluating challenges of military veterans together with Deputy Minister of Defence and Military Veterans.
This after President Cyril Ramaphosa appointed the Presidential Task Team to coordinate efforts and accelerate pace of finding lasting solutions to challenges identified by Military Veterans in the province and nationally.
According to the statement issued by the presidency, the Task Team has since developed a comprehensive approach to address challenges through various interactions with Military Veterans Associations and also initiated strategic institutional capacities to provide adequate services on a sustainable basis.
The office of the presidency says that this direct consultations with Military Veterans Associations is for government to assess the support and services received by the sector and their immediate families - such as provision of educational assistance, decent housing, and access to land, job opportunities, as well as entrepreneurial opportunities.
Ramaphosa's Task Team has committed to work with all government spheres to accelerate much needed services to Military Veterans, and address other issues.
OFM News