CentralSA
Troubled metro finally adopt controversial budget
─── LUCKY NKUYANE 14:44 Wed, 22 Jun 2022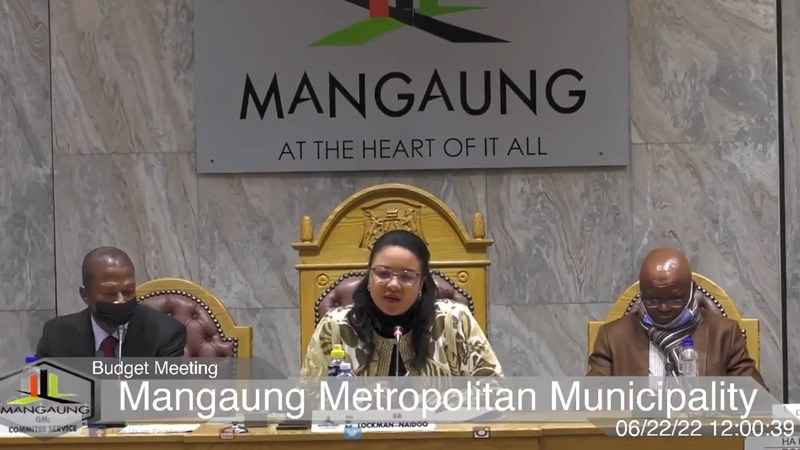 The troubled Bloemfontein-based Mangaung Metro Municipality's council in the Free State has finally adopted its controversial budget for 2022/23, after its third attempt.
At least 54 council members voted for the budget tabled by its mayor, Mxolisi Siyonzana, on Wednesday whilst in the past less than 50% voted for it.
ALSO READ: Troubled Free State metro convenes for budget vote again
It's alleged that some ANC councillors, who constitute the majority of the council with 51 members, did not vote for the budget as it failed on two occasions.
But they have seemingly voted for the budget today, following the presence of the ANC's Interim Provincial Committee (IPC) members, including Paseka Nompondo, who was amongst those in attendance. The ANC's infighting has been blamed by opposition parties in council for derailing the work of council.
ALSO READ: ANC blamed for faction-riddled metro's woes
The political factions and infighting was recently in the spotlight during the National Council of Provinces' (NCOP) meeting at the Free State Legislature.
The National Council of Provinces' (NCOP) permanent delegate from the Free State, Itumeleng Ntsube, told OFM News that the current situation at the Metro is due to people longing for power.
ALSO READ: Factions and infighting source of chaos in Mangaung: NCOP
The ANC's Interim Provincial Committee (IPC) spokesperson, Oupa Khoabane, previously said the "municipality had experienced the challenges of cooperative governance for some time, which emanated from political conflicts that befell the institution".
"The effect has been poor service delivery and a series of protest actions by community groups. We, as a result, have a firm belief that this decision shall usher in a better institutional environment conducive to improving services to communities," Khoabane added.