Central SA
Mangaung Metro to address students' accommodation issues
─── KEKELETSO MOSEBETSI 09:19 Tue, 11 Apr 2023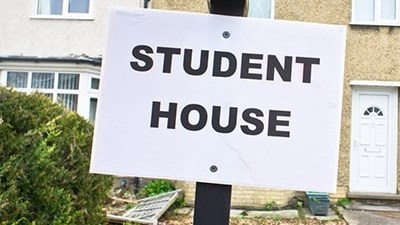 The Mangaung Metro Municipality has accelerated stakeholders' engagements and compliance in the student housing sector.
The metro wants to solve the student accommodation demand which has increased over the years. The spokesperson of the Mangaung Metro, Qondile Khedama, stated that the quality of student accommodation, security, safety and health off campuses are some of the challenges the sector is faced with.
Last year, the University of the Free State's (UFS) EFF Student Command (EFFSC) and Students Representative Council (SRC) members conducted an unexpected visit to student accommodation in the suburb of Brandwag in Bloemfontein. The EFFSC stated that many of the accommodation options that are allegedly accredited are not maintained, and have no stoves and fridges. As a result, it says it's an issue of the institution, adding issuing payments directly to landlords will not be entertained.
ALSO READ: Student accommodation crisis back in spotlight
While students at the Central University of Technology in Bloemfontein held multiple protests over alleged maladministration and the lack of student accommodation. images of students squatting outside the main entrance of the university did rounds on social media platforms.
ALSO READ: CUT students angered by administration inadequacies – VIDEOS
Khedama explained that the high student accommodation demand has resulted in challenges that have led to all eyes being on the government for a way forward.
"High demand for student accommodation does not only affect universities, but is also a challenge for TVET colleges, and this opens an opportunity for the metro to strengthen its relations with the private sector. The metro recognises the contribution of student accommodation by both established and small service providers, widely known as back-rooms."
"Mangaung Metro not only enforces the student accommodation bylaw but also tries to ensure that those with an interest in entering the sector are familiar with the relevant bylaws. We earlier made a call to work with different stakeholders that include organised student structures, universities, colleges, businesses and affected ward councillors. This is with the intention of making sure that we come up with solutions that seek to address students' plights, compliance and ultimately a habitable city that improves the livelihoods of its residents," he said.
Khedama further revealed that the city's planning directorate, working together with the police, CUT, UFS, and Centlec has an ongoing campaign that seeks to eradicate land use violations such as non-compliance with the National Building Regulation, the Land Use Management Bylaw 2021, Student Accommodation Bylaw 2021, and the Noise Control Act, among others.