Mid-Morning Magic
#OFMKunsteklop - Woordfees eersdaags gratis op die kassie
─── 09:35 Thu, 23 Sep 2021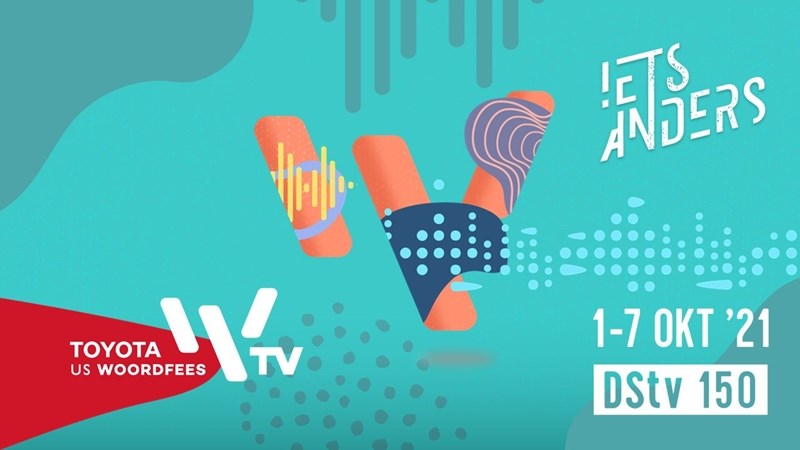 Die Toyota US Woordfees vind vanjaar dwarsoor Suid-Afrika en Namibië plaas – eksklusief op DStv. Die Woordfees TV-opwipkanaal première op DStv-kanaal 150 vanaf 1 tot 7 Oktober 2021.
Fees TV, soos dit op DStv bekend sal staan, is die eerste kunstefees wat op Suid-Afrikaanse televisie uitgesaai word en dit sal van 1 to 7 Oktober 2021 op DStv-kanaal 150 te sien wees.
LEES OOK: Aardklop innoveer met opwipfees
Alle DStv-intekenaars met 'n Premium- of Compact Plus-pakket sal toegang tot dié opwipkanaal hê. Die fees-TV-aanbod sal die meeste genres dek wat gewoonlik deel van die program is: boeke en skrywers, toneel, kontemporêre en klassieke musiek, stand-up-komedie, leefstyl, diskoers, visuele kuns en dans.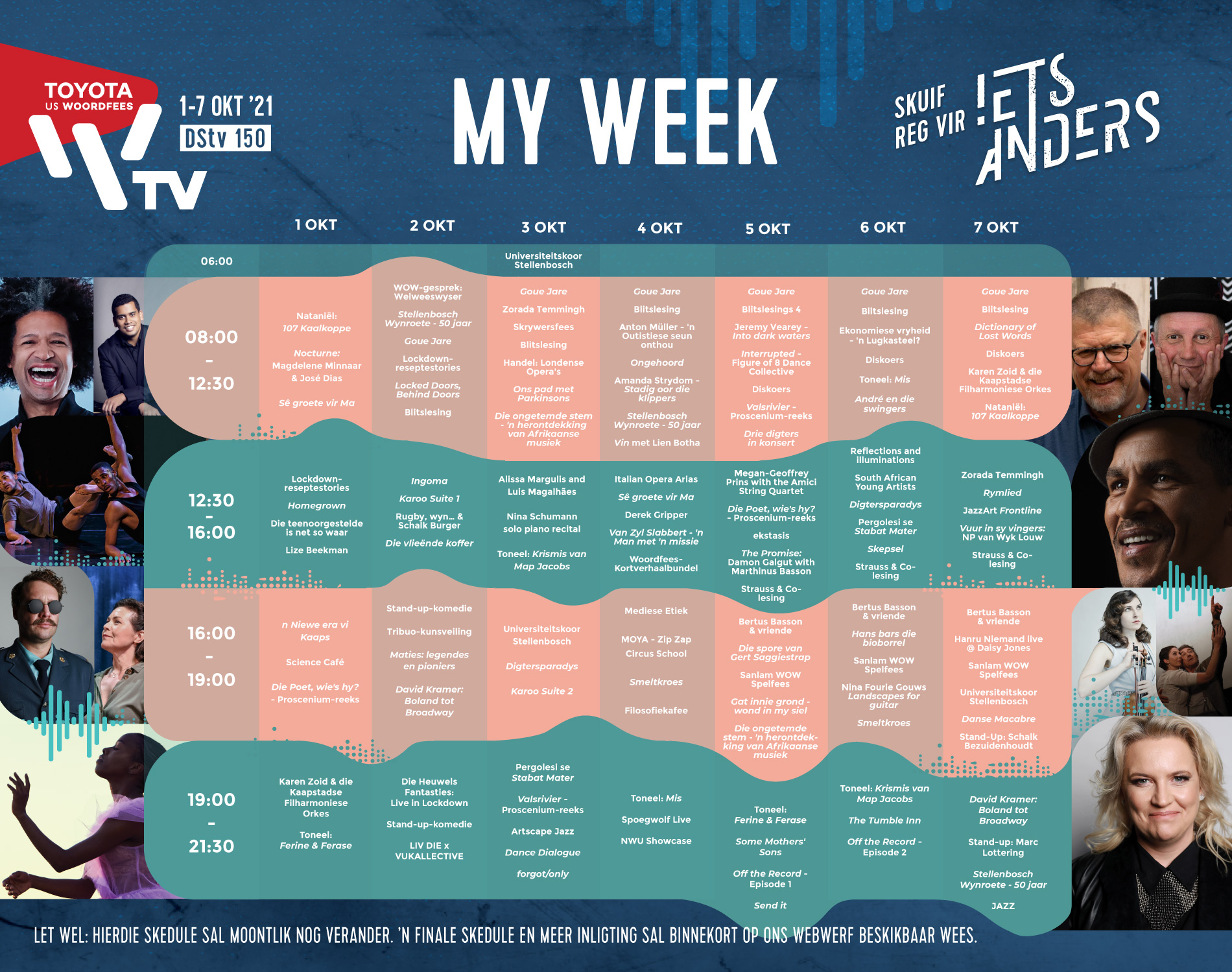 Daar sal ook herhalings van uitgesoekte inhoud op die fees-TV-kanaal wees.
In samewerking met die Woorde Open Wêrelde (WOW) Projek, sal die feesprogram ook opvoedkundige elemente bevat. Alle narratiewe inhoud en gesprekke sal Engelse onderskrifte hê.
Saartjie Botha, direkteur van die Toyota US Woordfees, is opgewonde oor dié nuwe konsep en deel meer hieroor met Yolanda Maartens in die podsending hieronder.
#OFMKunsteklop - Woordfees eersdaags gratis op die kassie: