Mid-Morning Magic
Klanktoets: Georic Lomas se 'Lentekind'
─── 18:41 Thu, 23 Sep 2021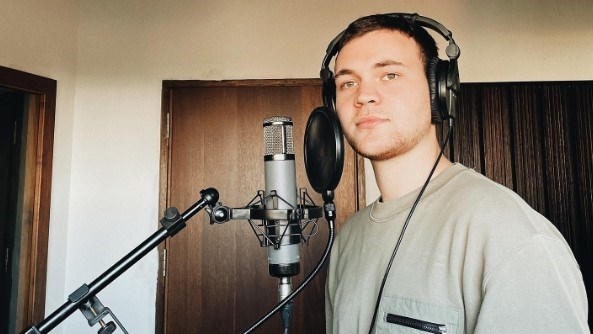 Die Afrikaanse musiekindustrie loop oor van jong talent wat vars klank na Afrikaanse luisteraars bring. Een van hierdie jong talente is Georic Lomas, wat reeds diep spore getrap het.
Die eerste enkelsnit vanaf Georic Lomas nuwe EP is 'n snit genaamd Lentekind. Hy het hierdie liedjie geskryf vir sy meisie, Nicole, wie in bykans al sy musiek videos gesien kan word.
LEES OOK: Armand Joubert back with rock version of 'Better for Me'
"So ek het Lentekind geskryf vir my ongelooflike meisie, sy verjaar op lentedag, 1 September. Ek sien haar altyd as sprankelend en dit herinner my aan lente, wanneer alles weer begin mooi raak na die winter. Ek noem haar al vir baie lank my lente kind en toe besluit ek om 'n liedjie daaroor te skryf."
"Dit is beslis die mees persoonlike 'song' wat ek al ooit geskryf het. Hierdie liedjie is net 'n goeie voorbeeld van hoe sy my al gehelp het in die tyd wat ons saam is."
Of dit nou by die braai of op die dansvloer is, Georic se liedjies sal beslis die bloed deur jou are laat bruis. Kyk uit vir sy volle EP, Elektries, wat 1 Oktober op alle digitale platforms vrygestel word.
Klanktoets: Georic Lomas se 'Lentekind':