News
Agri podcast: Budget Speech comes at unprecedented time - Agri SA
─── 13:37 Wed, 24 Feb 2021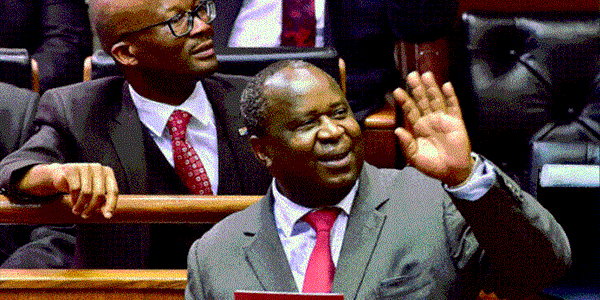 The National Budget Speech, which is set to take place on Wednesday, comes at an unprecedented time with much uncertainty in the agricultural sector.
Chief Economist at Agri SA, Kulani Siweya, says they would like to hear about developments within the electricity sector's reform. Electricity is a key input for the agricultural sector and given that farmers are price-takers, and owing to rising electricity costs which have a direct impact on the industry's international competitiveness, the sector wants to hear how the Eskom unbundling process is going so far, he says.
With the tabling of the national budget today, Agri SA is hopeful that a number of issues within the agricultural sector will be considered within the allocation. Francois Wilken, President of Free State Agriculture (FSA), says a safe, conducive environment is necessary for the agricultural sector in the Free State and South Africa to flourish. Without conditions conducive for productive commercial agriculture in the Free State, over 10 000 jobs could be lost, food security jeopardised and rural towns and their infrastructure will slip further into decay, trapping rural residents in a continued downward spiral of poverty, says Wilken. An enabling budget, aligning with the action plans presented at the SONA, will bear credibility to the proposed plans.
AND
A new player in the animal health market, LHC Pharmaceutical, also known as LHC Pharmavet, released a video in which they explain their ever-growing impact in the provision of animal medicines. They have, to date, developed 13 products, says LCH Pharmavet's Kgomostso Nkgapele. Nkgapele says that they wish to provide to and train local farmers in the importance of animal health. He adds that seven of the products are specifically for the poultry supplement stage and the remaining six are for internal and external parasites in large animals.
OFM News/Lee Simmons and Blaine Jones