News
Agri podcast: Rice imports to SA increase - Agbiz
─── ELSABÉ RICHARD 13:43 Tue, 06 Apr 2021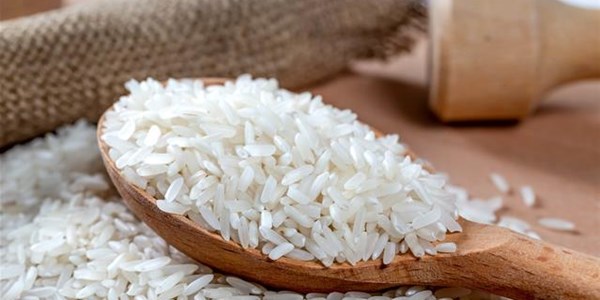 Rice is one of the main staple foods South Africa imports, as the country does not have a conducive climate for its production.
This is according to Wandile Sihlobo, Chief Economist at the Agricultural Business Chamber of South Africa, Agbiz. Sihlobo explains that the International Grains Council forecasts South Africa's 2021 rice imports at 1.1 million tonnes, which is a 5% increase from the previous year. He says the imports are usually evenly spread across the year, with a slight peak in volumes in the last quarter of each year. About 70% of South Africa's rice is usually imported from Thailand, with other notable suppliers being India, Pakistan, China and Vietnam. Sihlobo says all these countries currently expect a reasonably good harvest, which supports the availability of supplies for exports. Furthermore, he says worth noting is that, on average, about 10% of the imported rice each year is re-exported to the neighbouring countries, namely Swaziland, Botswana, Zimbabwe, Lesotho, Namibia and Zambia.
The Potatoes South Africa (PSA) Seed Potato Growers' Forum and Congress, which takes place every two years, has been postponed from September 2021 to September 2022 due to Covid-19. The announcement was made by the chairperson of the board of directors of PSA, JF van der Merwe, after a majority vote by delegates representing all 16 potato production regions. AgriOrbit reports that the PSA Seed Potato Growers' Forum's preliminary date is 20 September 2022 and Potatoes SA Congress is 21 September 2022. Confirmation of these dates will be communicated to all role-players in the potato industry in due course.

AND
Keneilwe Raphesu, a 23-year-old livestock and crop farmer from the Vaal Triangle, is encouraging people to join the agricultural sector as there is enough space for everyone. She, however, adds that thorough research needs to be done in order to know which challenges may arise in the chosen market. Raphesu explains that one needs to take into consideration things such as the cost and distance you'd need to travel to get your product to the markets. She advises that prospective farmers should consider choosing a profitable market like one that will allow them to sell to auctions, abattoirs and butcheries. She further says that because the agricultural sector provides food for millions of households on a daily basis, there are never enough farmers, hence there is always space for new farmers.
OFM News