News
Agri podcast: FS MEC addresses land claims settlement
─── ELSABÉ RICHARD 13:45 Wed, 14 Apr 2021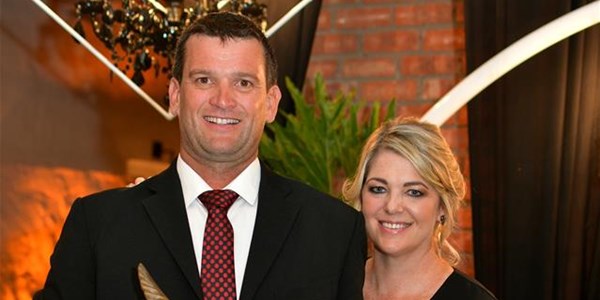 The Oppermansgronde community, near Koffiefontein in the Free State, received a visit from the province's MEC for Agriculture and Rural Development, William Bulwane, after farmers in the area lodged a complaint with his office.
The complaint involves beneficiaries of the Oppermansgronde land claims settlement. Bulwane says farmers also raised concerns about their inability to access relief funds such as Covid-19 and drought relief funds from government.
A successful apple farmer in the Fouriesburg area in the Free State has been crowned as Free State Agriculture's 25th Young Farmer of the Year. Doug Osler, who has been farming in a family business for the past 16 years, is primarily responsible for the apple enterprise and pack house of Lone Tree Farms. The 39-year-old is a member of the Fouriesburg Agricultural Association, chairman of the Highveld Fruit Producers and serves as a director on the Hortgro Pome Producers' Council. Osler not only walks away with a cash prize from Free State Agriculture and gift vouchers from Kynoch and Brand New SA, but is automatically advanced to Toyota SA/Agri SA Young Farmer of the Year. Osler tells OFM News that he is grateful for the win.
AND
After embarking on a vigorous recruitment drive to identify agricultural graduates across the Northern Cape, the MEC for Agriculture, Environmental Affairs, Rural Development and Land Reform, Mase Manopole, will welcome this year's intake of unemployed agricultural graduates in Upington this Friday. The department's spokesperson, Zandisile Luphahla, says that these graduates will be placed at relevant smallholder or commercial farms to undergo on-the-job training, under the guidance of experienced mentors.
OFM News