News
Agri podcast: FS farmer attacked and robbed
─── 14:08 Tue, 04 May 2021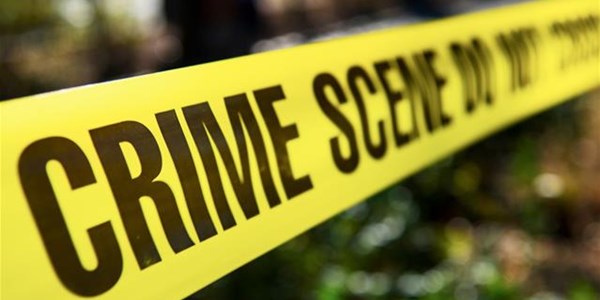 Police in the Free State are investigating a case of armed robbery and robbery with a weapon other than a firearm after a farmer was attacked and robbed by two suspects who pretended to buy sheep.
According to police spokesperson, Motantsi Makhele, the suspects went to the Onverwaght farm in Frankfort on Monday morning, pretending to purchase sheep from the farmer. He adds that the victim took them to the veld with his bakkie. Makhele describes what happened. Makhele adds that the suspects fled on foot and were seen by other farmers who alerted the security and the traffic officials. The traffic officials phoned the police and the two suspects were in the meantime caught by farmers and security.
OFM News reported on Monday that police are looking for suspects who were involved in a farm attack near Tierpoort in the Free State. According to Makhele, three elderly women, aged between 71 and 79, were attacked on their farm last week Thursday by three men. Two of the victims were referred to various hospitals in Bloemfontein for treatment.
The Steinkopf Farmers' Association in the Northern Cape has received a donation from Kumba Iron Ore's Kolomela mine that was used to buy animal feed for 15 farmers who are situated in the drought stricken area. According to a statement by the mine, various stakeholders in the community worked together to ensure the safe delivery of bags of maize and finishing pellets to Steinkopf, which is located 50km north of Springbok. Eddie Cloete, chairman of the association, has thanked the mine for the donation and added that farmers in the area are desperately in need of feed to keep their animals alive until the early winter rains.

AND
Farmers' planting intentions for winter crops have been released by the Crop Estimates Committee. Wandile Sihlobo, chief economist at the Agricultural Business Chamber, Agbiz, says they expected after a large crop and glitches caused by the alcohol ban, that farmers would be pessimistic about barley plantings. He says that South African farmers intend to reduce barley plantings in the 2021/22 season by 33% to 95 000 hectares, which would be the smallest area since the 2017/18 production season. The decline in barley planting will likely be taken up by canola and oats, whose area plantings are set to increase by 28% year-on-year and 325% year-on-year, respectively, to 95 000 hectares and 34 500 hectares. He adds that for wheat, the 2020/21 planting intentions are at 512 500 hectares, up by 1% year-on-year.


OFM News