News
Agri podcast: Public urged to report locusts
─── ELSABÉ RICHARD 13:50 Wed, 24 Nov 2021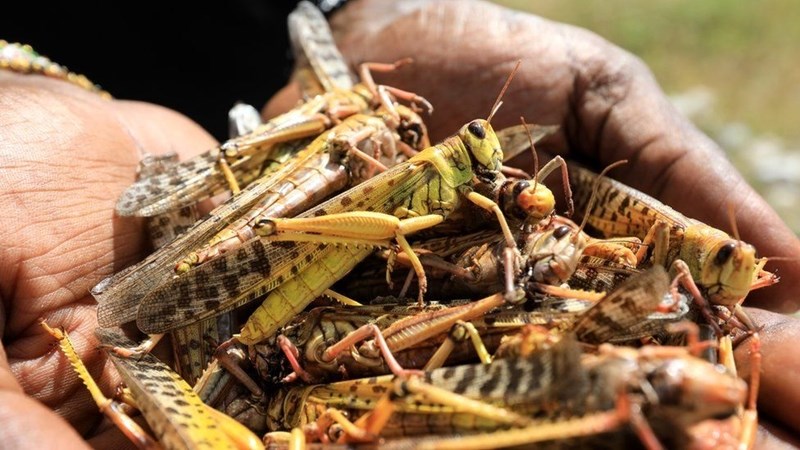 Agricultural organisations in central South Africa are calling on the public to contact them or the provincial Department of Agriculture as soon as they see swarms of locusts.
This follows after swarms of brown locusts have been reported in the Eastern-, Western- and Northern Cape. Nicol Jansen, president of Agri Northern Cape, says teams are hard at work spraying swarms in parts of the province, in a bid to prevent them from moving to neighbouring provinces. Due to rainfall experienced in some dry areas of the country, swarms of brown locusts have been hatching - and if not sprayed while they are still unable to fly, they may later pose a threat to crop farmers. Visit Agri Northern Cape, Agri North West, and Free State Agriculture's websites as well as Facebook pages for their contact information to report swarms.
South Africa's general electricity supply is an issue that not only affects the broader public but also large and small-scale farmers. Load-shedding is a big concern as irrigation, poultry, dairy and pig farmers, amongst others, are suffering huge damages and losses. According to Dr Jack Armour, Commercial Manager at Free State Agriculture, even though load-shedding is one of the main issues they have with Eskom, the country's electricity situation as a whole is a great cause of concern.
AND
South Africa's consumer food price inflation moderated to 6,7% year-on-year last month, from 7,0% in the previous month. There was a deceleration in product price inflation across the food basket except for vegetables. According to Wandile Sihlobo, chief economist at the Agricultural Business Chamber of South Africa, Agbiz, the organisation foresees that the uptick in vegetable price inflation is temporary and was mainly caused by the supply constraints in the northern parts of South Africa in the past few months, which has now normalised. He says while they expect consumer food price inflation to continue to slow in the coming months, Agbiz no longer thinks this will be significant.
OFM News