News
Hier is van jou hoof landboustories op OFM
─── ELSABÉ RICHARD 05:30 Fri, 21 Jan 2022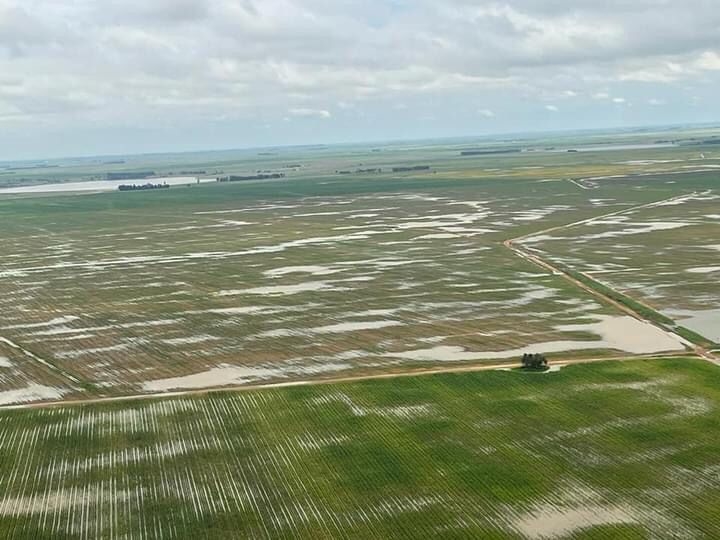 Ons kyk nou na jou week in die landboubedryf. OFM-nuus se Elsabé Richard lig nou vandeesweek se hoofstories op OFM uit...
Droogtegeteisterde gebiede in die Noord-Kaap het opvolgreën in Desember en begin Januarie ontvang en die veld is oral besig om nuwe lewe te toon. Die diere kan, met goeie bestuur, die nuwe weiding benut en hul kondisie is aan die verbeter. Volgens Nicol Jansen, president van Agri Noord-Kaap, het reën reeds vanaf 26 Oktober in rampdroogtegebiede van die provinsie voorgekom. Hy sê boere is baie dankbaar. Jansen sê die organisasie gaan steeds volstoom voort om produsente by te staan.
The shortage of locally produced animal disease vaccines in South Africa should be addressed urgently as this might have a devastating effect on the livestock industry. The DA's Noko Masipa says government needs to address the issue as soon as possible as this is a serious problem for farmers and the livestock industry as a whole. This call comes after South Africa's livestock industry has been experiencing a shortage of locally produced foot and mouth disease vaccines and other much-needed livestock vaccines for diseases such as bluetongue and Rift Valley Fever, amongst other animal disease vaccines. The country has been experiencing continued rainfall in some areas and animal disease-causing insects usually hatch and multiply, which is a great concern. Masipa said even farmers with access to the best veterinary services are bound to fail without locally produced vaccines to ensure the good health of their animals.
Een vrou is dood terwyl 'n ander vrou, wat die eienaar van 'n plaas in Vanwyksvlei in die Noord-Kaap is, beseer is nadat 'n plaaswerker na bewering by haar huis ingebreek en haar met 'n piksteel aangerand en probeer verkrag het. Sergio Kock, 'n polisiewoordvoerder, sê die 60-jarige verdagte het 'n jaggeweer uit die 78-jarige plaaseienaar se kluis gevat en verskeie skote in haar kamer afgevuur waartydens hy sy 58-jarige vrou doodgeskiet het. Kock sê die eienaar van die plaas kon wegkom en 'n aangrensende boer het die polisie van die voorval in kennis gestel. Die verdagte is kort ná die insident by sy huis op die plaas in hegtenis geneem en sal in die Carnarvon-landdroshof op klagtes van onder meer moord en poging tot moord verskyn, asook poging tot verkragting en aanranding met die opset om ernstig te beseer.
EN
Pictures taken from a helicopter flying over the areas of Hoopstad, Bothaville, Wesselsbron, and Bultfontein in the Free State shows just how drenched farmlands are as a result of the ongoing rainfall. Even though the rainfall is welcomed in other provinces, especially by farmers located in dry areas in the North West and Northern Cape, Dr Jack Armour, Commercial Manager of Free State Agriculture, says farmers in the Free State have been hit hard.
OFM-nuus