News
Hier is van jou hoof landboustories op OFM
─── ELSABÉ RICHARD 05:30 Fri, 06 May 2022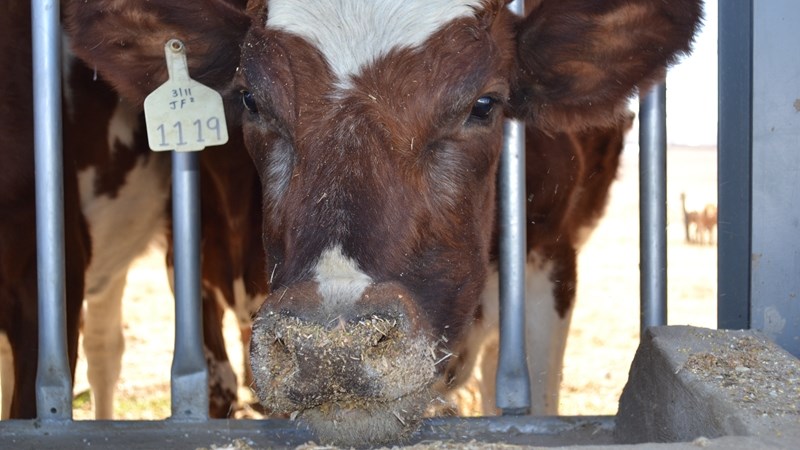 Ons kyk nou na jou week in die landboubedryf. OFM-nuus se Elsabé Richard lig nou die hoofstories op OFM vandeesweek uit.
Sien onderstaande PODCAST
Foot and mouth disease (FMD) in South Africa has been an ongoing topic of discussion in the red meat industry, especially since positive cases have now been detected in five provinces, which include the Free State and North West. During a panel discussion where AgriVoice and the North-West University Business School took hands as hosts at this year's Bloem Show, the FMD management policy came under the loop. One of the panellists, Professor Joseph Lekunze, says traceability in the red meat industry remains an issue.
Die uitdaging van swak dienslewering deur munisipaliteite en paaie wat nie onderhou word nie, is van die kernkwessies wat boere en landboubesighede in elke bespreking opper. Wandile Sihlobo, die hoofekonoom by die Landboubesigheidskamer van Suid-Afrika, Agbiz, sê hulle het die afgelope naweek by 'n bespreking in die Vrystaat aangesluit wat deur die Sernick Group gereël is, en hierdie sake was weer eens die sleutelpunte van bespreking, saam met breë beleidstemas van grondhervorming en watergebruikregulasies. Hy voeg by dat Agbiz voort sal gaan om hierdie kwessies te opper vir prioritisering deur die regering deur sy interaksies met die nasionale Departement van Landbou, en ander departemente soos die Departement van Openbare Werke en Infrastruktuur.
One encouraging data point this past week was farmers' intentions to plant winter crops in the 2022/23 production season. These plantings commence this month in the Western Cape and in the coming month in areas such as the Northern Cape, Free State, and Limpopo. Farmers intend to increase the canola planting to a record area of 120 000 hectares. Additionally, area plantings for wheat could increase by 3% year-on-year (y/y) to 538 350 hectares. Barley plantings could also recover by 15% y/y to 109 100 hectares.
EN
Een uit elke vyf van die produsente, wat aan 'n navorsingstudie van dr. Kandas Cloete, senior-analis vir die Buro vir Voedsel- en Landboubeleid, deelgeneem het, het aangedui dat hulle beplan om binne die volgende dekade uit die boerdery uit te tree. Cloete sê die beleggingskoste op plase, soos om boorde of troppe te vervang of te herbou, raak net te duur. Cloete sê bykomende faktore soos finansiële beperkings dra ook tot die onsekerheid by.