News
Vrystaatse boere demonstreer hul misnoeë oor paaie
─── 13:02 Wed, 11 May 2022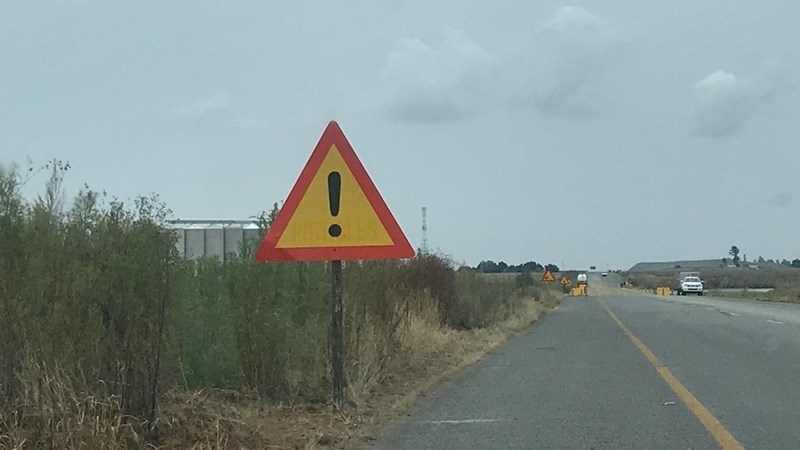 Baie ongelukkige boere in die Allanridge-omgewing het die S86-pad met bakkies en sleepwaens geblokkeer weens die Departement van Paaie se onvermoë om die R30-pad te herstel.
"Die verkeer van die R30 word nou na die S86 geforseer en dit hou 'n gevaar in vir nie net die publiek nie, maar ook die boere en hul werkers," sê Rudi Jansen van Vuuren, 'n boer uit die Allanridge-omgewing.
"Dit is strooptyd en daar beweeg trekkers en stropers op die pad. Sekere motoriste ry baie onverskillig en ons wil verhoed dat iemand seerkry. Dit maak ook nie sin dat die departement mense op 'n 18km-ompad forseer terwyl hulle slegs 400m (op die R30) moet herstel nie," verduidelik hy.
Hy sê die R30-pad naby Allanridge, wat al as die 'doodspad' bekend staan, is al geruime tyd uiters gevaarlik nadat bogemiddelde reënval in Januarie en Februarie voorgekom het en dit die pad onbegaanbaar maak.
"Ons het eintlik nie 'n ander opsie om maar deur hierdie probleem te probeer werk nie. Ons wag tans vir hulle, ek verstaan daar is nie fondse beskikbaar nie. Wat ek nou vanoggend gehoor het, is dat daar blykbaar 'n saak hangende is teen die departement. Ek weet nie waaroor nie, maar alle tenders is blykbaar op hierdie stadium gesluit, so geen tender kan goedgekeur of aanvaar word nie. So, geen fondse word nou beskikbaar gestel om die R30 te herstel nie. Hoekom hulle nie van 'n noodfonds kan gebruik maak om dit te doen nie, weet ek nie, want ek dink die grootste werk op die R30 is reeds gedoen. Hy kort eintlik net 'n lagie bo-oor en dan kan hulle hom teer en ek meen dis 'n klomp mense wat hierdeur verontrief word. Hierdie R30 is eintlik die verbinding tussen die Vrystaat en Noordwes en dit voel of hierdie ouens net vir maande aaneen nou hierdie ding laat sloer en sloer, nou gooi hulle maar net al die verkeer op die alternatiewe roete," verduidelik hy.
Jansen van Vuuren sê die Wesselsbron/Bothaville-teerpad kan ook gebruik word. Dis ook die R30 wat by Wesselsbron verbyloop, maar dié pad is net so vol slaggate.
"Jy hoor amper daagliks van mense wat bande verloor daar of van die pad af is. So, geen van die paaie in die omgewing is eintlik in so 'n toestand dat hulle die verkeer kan dra nie," sluit hy af.
OFM News/Lee Simmons