News
What's new in Farmer's weekly
─── 12:00 Fri, 13 May 2022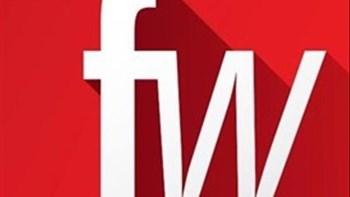 In our Friday insert, only on OFM News' Agri Hour, Lee Simmons speaks to the editor of Farmer's Weekly, Janine Ryan, about the latest news in the agricultural industry covered in the magazine and on its website...
Janine Ryan, editor of farmers weekly says that the first story they delve into looks at preliminary reports from primary producer's organisations which indicate that Kwa-Zulu Natal (KZN) sugarcane farmers suffered at least R337 million damage because of the recent flooding.
"SA cane growers initial reports indicated that the floods caused damage estimated at R223 million," adds Ryan. She says that farm-structure damage was estimated at R27.9 million. Meanwhile the South African Land Developers Association said its members have thus far reported about R114 million worth of damage as a result of the flooding.
Furthermore, she explains that rooibos farmers have also suffered severe losses this year due to an outbreak of a fungal disease and that the outbreak had been brought about by cold and wet climatic conditions experienced during December. According to her the fungus attacks mainly the growth points of older Rooibos plants leaving farmers with nothing to harvest.
"Affected farmers have lost between 15-25% of their total crops," adds Ryan.
And a recent Western Cape high court ruling brings to the hunting of certain animals such as elephant, leopard and black rhino as well as the exporting of these animals, says Ryan. She says the ruling goes in favour of the Humane Society International. " According to the ruling Minister of Forestry , Fisheries and Environment , Barbara Creecy, and the department have not followed proper procedure in the gazetting of hunting and export permits for these animals, consequently a temporary interdict has been granted against officials from the department preventing the issues of any permits for the hunting and exporting of these animals," says Ryan.
She explains that they look at the conflict between animals and humans in Namibia which has escalated to such an extent that a number of farmers in the Northern part are finding it increasingly difficult to continue farming sustainably. She says Namibia is under severe international pressure not to Calder – a population of which had increased unchecked since 1905. "One elephant consumed the same amount of water as 30 cattle per day and caused great harm to infrastructure on farms," adds Ryan.
OFM News/Lee Simmons