News
What's new in Farmer's Weekly?
─── ELSABÉ RICHARD 05:00 Fri, 17 Jun 2022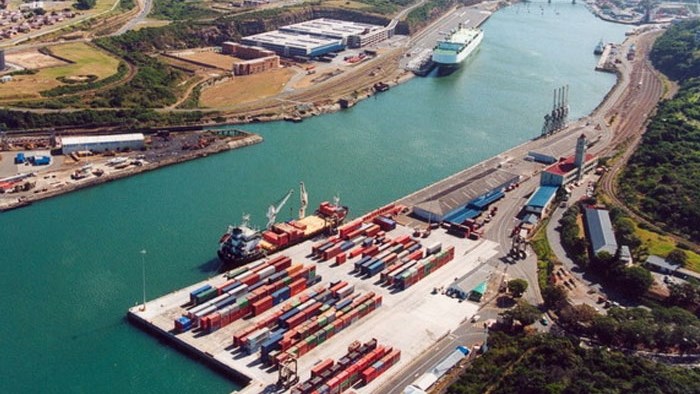 In our Friday insert, only on OFM News' Agri Hour, Elsabé Richard-May speaks to the editor of Farmer's Weekly, Janine Ryan, about the latest news in the agricultural industry covered in the magazine and on its website.
See PODCAST below
In this week's edition of Farmer's Weekly, farmers can look forward to reading about the port of East London which has finally been reopened for maize exports, after a decade.
Ryan adds that the port was brought back online during the first week of June, following discussions between Transnet National Ports Authority and the South African Cereals and Oilseeds Trade Association. These discussions began in November 2021.
Theo Boshoff, CEO of Agbiz, told Farmer's Weekly that the opening of the port will help ease some of the congestion experienced at the port of Durban which was making the exportation of maize difficult.
Six slots have already been booked at the East London port. This means that six ships with a carrying capacity of 40 000 tons each will export from this port in the coming months. Each vessel exporting through the port of East London generated maize income alone, to the equivalent of approximately R200 million in forex.
Farmer's Weekly also takes a look at the recent crop estimate from the Crop Estimates Committee (CEC). In May, the CEC released its estimate for the grain and oilseed sector. The soybean production estimate has been lifted by 2% to 1.93 million tons from the previous estimate.
This could possibly result in the largest soybean harvest on record in the country. According to the CEC's chairperson, Francois Strydom, the soybean story in South Africa is one of success. He adds that the country had imported about 1.5 million tons of soybean oilcake as recently as ten years ago. He says production has expanded rapidly and that South Africa could reach self-efficiency.
The rising unemployment rate in South Africa is also covered in this edition. According to Ryan, the surge in inflation and dissatisfaction with government, are possibly resulting in an increase in riots, especially riots that turn violent.
Dr France Cronjé, a political analyst, who was speaking during Mpumalanga Agriculture's recent annual congress, says the number of protests that had turned violent, had risen from 9% in 2019 to 25% in 2022.
Overall, the number of protests has risen by 500% in 2009. Cronje says these trends are set to accelerate as all indications point to South Africa not seeing significant expected economic growth over the next two years.