OFM Nights
'Own It!' Episode 26: Vicki Fourie
─── 20:00 Thu, 24 Oct 2019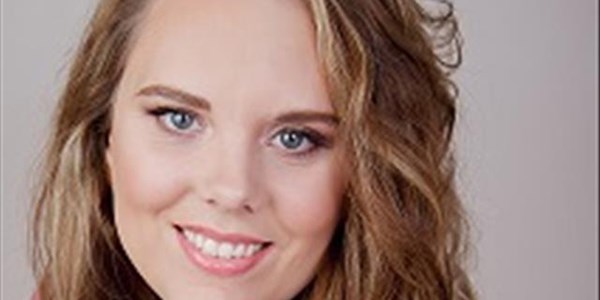 Tonight on Own It! We catch up with Former Miss Deaf SA, Vicki Fourie. She has some great advice about asking for help.…
Vicki Fourie defines her life by the quote 'Courage isn't a gift, it's a decision.' Even though she has 97% hearing loss, she learnt from an early age how to speak like a hearing person and she excels in lip-reading as means of communication. Vicki is a former Miss Deaf South Africa 2009, as well as Miss Deaf International 2010 1st Princess. Currently, she's a motivational speaker.
Find out how to book her for your event at: http://vickifourie.com/
Transcript of talk:
I'm going to share with you guys one of the struggles that I've had as someone with hearing loss. This struggle has forced me to stay humble and to ask for help.
I know that we as a society don't like to ask for help. We want to do it our own way and be as independent as possible. However, in life, we need each other.
Oftentimes, when I have to go out in public, such as going to the bank or the traffic department, people can be ignorant towards my disability. They don't understand how to deal with someone that has a hearing loss.
Often, I have to take someone next to me, such as my mom or sometimes it used to be my dad. When I have to go renew my driving licence at the traffic department, I have a hard time communicating because the person I have to work with stands behind a thick glass and I can't hear or see them properly (to read lips). It's really hard to understand them. Sometimes I'll tell them that I have hearing loss and that I lip-read, but they'll just look at me with a blank expression and carry on as if nothing's happened.
So it's really helpful when I have someone with me to communicate for me and tell me what's going on. I can't take it personally when people are ignorant towards my struggle. It simply means they haven't been educated in that specific area or that they just don't understand what it means to be in my shoes. So I don't take it personally. It can hurt, yes, but I will not lash out at them. It is my responsibility to educate and enlighten people.
Tonight I want you guys to think about your lives. Is there an area in your life in which you need the help of others? We all have something that we need help with. People need people. You need people, I need people. We can't do it all by ourselves. It can be hard sometimes to admit that we do need help and that we really can't do it all by ourselves.
First, we have to be honest with ourselves and admit that we need the help. We have to be humble; it doesn't help to have a demanding presence and say, 'You better help me!' It's a privilege for other people to be able to help us. Be blessed tonight, and ask for help!
'Own It!' Episode 26: Vicki Fourie: