South Africa
Brother steals spotlight before sister's dance concert – VIDEO
─── CORNÉ GREYVENSTEIN 13:16 Sun, 19 Nov 2023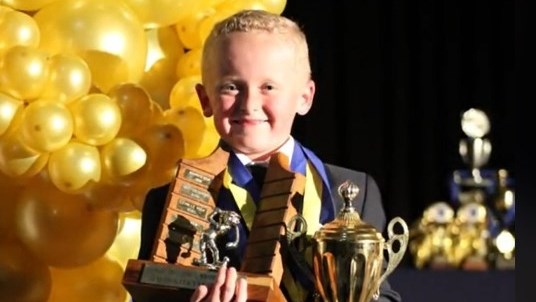 "Vellies are not just for farming!"
(Afrikaans.)

Seven-year-old Klein Kwagga's dance steps before his sister's concert unexpectedly stole the spotlight on Saturday night. Vellies are not just for farming!
The dance school René's Art of Dance presented their year-end concert in the EnDeo Family Church in Benoni, and beforehand allowed the dancers' little brothers and sisters to dance on stage to the beat of Bernice West's 'Lyfie'.
Dirkco Jansen van Nieuwenhuizen decided right there to fill the dancing shoes of one of his heroes - Robbie Wessels - and do what he likes, to make people laugh, because 'Hy weet wat die Leeuloop is'. En die ouens het mooi gevra...
Mercia and Jaco Jansen van Nieuwenhuizen, his parents, said someone posted the video last night for the world to share in his joy. A family member quickly helped them to create a TikTok profile for Klein Kwagga, as his father has called him since childhood.
"Dirkco's sister Elizma (12) - the official dancer - grants her little brother every little bit of fame, as long as she may tag along when they meet Bernice," said Mercia.
And how does Klein Kwagga feel about all the attention? He would like to meet two of his heroes – Faf de Klerk and the Leeuloper Robbie Wessels – and added that he will now have to start practising his smile.
Dirkco is in grade 1 and Elizma is in grade 6 in the Balfour Combined School. The family farms in the area where they grow corn and soy, among other things. Jaco's nickname is Velle, which also explains Klein Kwagga's love for his vellies.
And yes, Klein Kwagga's talents also run strong in the family. Mercia's late father sang, played accordion and the organ. A few of his uncles are also very musical.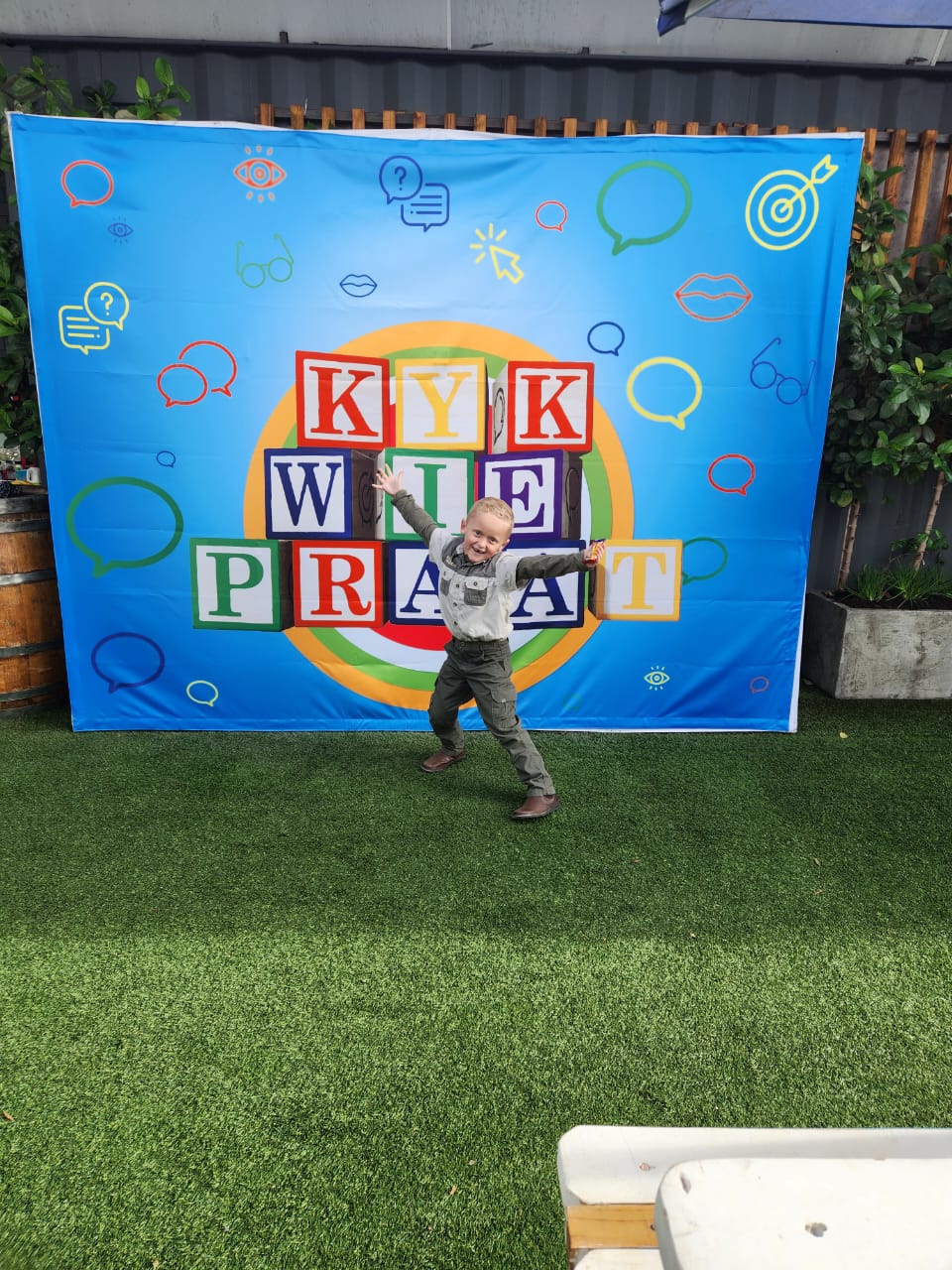 Klein Kwagga can also be seen in Kyk Wie Praat in December. Photo: Facebook
Klein Kwagga was destined for fame because in December he will make his television debut in the third season of kykNET's popular series, 'Kyk wie praat', based on the British series 'Small Talk'.
But Christmas and December are still far away, and he wants to dance before his God, because he can! (Lyrics – 'Lyfie', Bernice West)
1/2
Boer is in jou DNA..???????? pic.twitter.com/OoT7gKtxIj

— ??SA911 (@JustdoitZee) November 19, 2023