The Joyride Blog
Conspiracy Corner - Transforming "alien" spotted
─── 15:34 Wed, 24 Nov 2021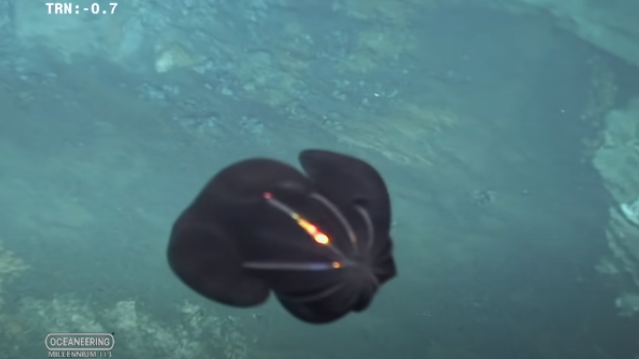 Yep! Another "alien" has been spotted, this time deep in the Indian Ocean.
Remotely operated vehicle footage of a rather interesting, amazing and unbelievable object has surfaced.
The footage shows strange "alien-like" creature that transforms into different shapes.
Also Read: Another "alien spotting" on Google Earth
The object also has multicolor lights and rapidly rotates, appearing to split in two and disintegrate.

From the above video, it is easy to see how this object could easily be identified as "alien-like".
At the same time, we've seen a lot of movies where similar looking props have been used to portray aliens in the movies.
We aren't saying this object isn't alien or alien related, nor are we saying it is. All we are saying is, somewhere, somehow, deep under the sea, lies the truth.
Conspiracy Corner - Transforming "alien" spotted in the Indian Ocean: