The Joyride Blog
Weird Wide Web - Ozzy the singing dog
─── 15:13 Fri, 20 May 2022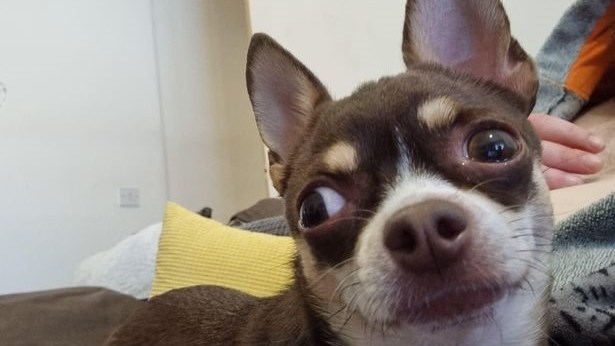 A three-year-old chihuahua is obsessed with singing along to Star Wars, Lord of the Rings and Harry Potter, and impressively hits all the high notes.
Posted on mirror.co.uk, a talented chihuahua has gone viral after 'singing' along to The Lord of the Rings and Star Wars. Three-year-old Ozzy may be small in size but his voice has made a big impact, leaving viewers with "goosebumps". Owner James Cunningham, 26, from Arbroath, Scotland, told The Mirror: "I was randomly playing the harmonica when he was young and he just started singing.
"His wee self came running over and looked at me then he began howling. He has done it ever since."
As well as Star Wars and The Lord of the Rings, Ozzy sings to Harry Potter and a variety of other films - but only if "he is in the mood".
ALSO READ: Weird Wide Web - Stealth Dog
James couldn't keep Ozzy's talent to himself, so he shared a snippet of his singing on Reddit and racked up 21 700 upvotes with more than 300 comments.
The video of Ozzy howling to Star Wars went down a treat with viewers, as he kept up with the rhythm and hit even the highest of notes.
One user joked: "A long time ago in a galaxy far, far awooooo" while a second said: "The force is strong in that one". Another commented: "I had goosebumps all over my body. I couldn't stop listening." A fourth person said: "He's a particular fan of the English horn and flute. Get that boy orchestra tickets". Read more on this story by clicking here.
Weird Wide Web - Ozzy the singing dog: