CentralSA
Hawks swoop in on Free State municipalities
─── LUCKY NKUYANE 13:40 Wed, 15 Jun 2022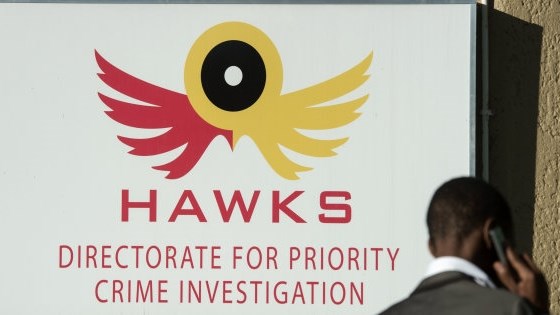 The Hawks have swooped in on Free State municipalities across the province to probe the alleged fraud and corruption, amongst other alleged acts of criminality.
According to the document seen by OFM News, 15 municipalities are being probed, including the troubled Theunissen-based Masilonyana, the Welkom-based Matjhabeng, and the Qwaqwa-based Maluti-A-Phofung.
These municipalities are being probed for the contravention of the Municipal Finance Management Act (MFMA). According to the documents, millions of rands were allegedly lost due to these actions and the Hawks are now going after alleged perpetrators, which includes amongst others senior accounting officials such as municipal managers (MMs) and chief financial officers (CFOs). The troubled Welkom-based municipality has a total of about nine cases, making it the municipality with the most cases, followed by Maluti-A-Phofung with eight cases being probed by the Hawks.
The other municipalities include Ntekoane, Kopanong, Metsimaholo, Ngwathe, Lejweleputswa, Nala, Dihlabeng, Mafube, Mohokare, Mantsopa, Setsoto and Thabo Mofutsayane.
This was revealed during a presentation at the Parliament's Portfolio Committee on Cooperative Governance and Traditional Affairs (Cogta) on the status of criminal cases opened in terms of Section 106 of the Local Government: Municipal System Act.
The Hawks told the Members of Parliament (MPs) that the alleged criminal cases emanate from findings from the Auditor-General (AG), Tsakani Maluleke. The complaints were allegedly registered by Municipal Managers (MM), whistleblowers, service providers who have not been considered for tenders, and general complaints received from the public.
OFM News previously reported that the Hawks are investigating a case of alleged fraud and corruption at the main depot of Bloemfontein's troubled Mangaung Metro's Solid Waste Management Sub-Directorate.
ALSO READ - #EXCLUSIVE: Hawks investigating Mangaung depot's alleged 'excessive payments'
The National Council of Provinces' (NCOP) select committee, which conducted its oversight visit in the Free State in March, said chapter nine institutions such as the National Prosecuting Authority (NPA) could be called to assist with allegations of criminality across municipalities.
The permanent delegate to the NCOP from the Free State, Itumeleng Ntsube, who chaired these oversight visits in the Free State over five days, said if found that there are gross mismanagement and misconduct in municipalities, and that the NCOP has powers to call the NPA to hold those allegedly responsible, accountable as part of its intervention.
ALSO READ: NCOP could rope in NPA over Free State municipalities' troubles