News
Wie was eerste - die hoender of die eier?
─── ELSABÉ RICHARD 05:00 Wed, 26 Jan 2022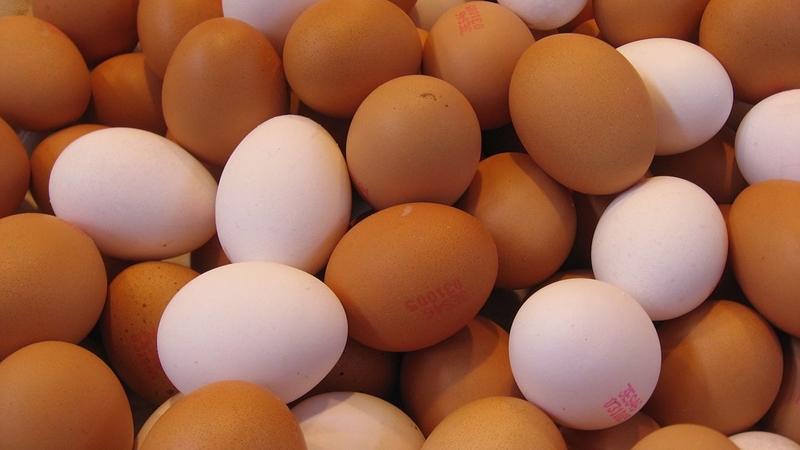 Ben Janse van Rensburg, 'n liefhebber en teler van skouhoenders by Bainsvlei buite Bloemfontein in die Vrystaat, bespreek die anatomie van die eier.
Hy beantwoord ook die vraag - wie was eerste, die hoender of die eier?
Sien onderstaande PODCAST
Die anatomie van die eier
Volgens Janse van Rensburg bestaan die eier uit sewe komponente wat insluit die dop – wat baie kalsium bevat, die eierwit, eiergeel, die lugsak, eierkiem en die buitenste- sowel as binneste dopvliese wat as beskerming dien.
Die eier word in verskillende stadiums in 'n hen gevorm. Dit neem 16 tot 26 ure vir 'n hen om 'n volledige eier te kan lê. Janse van Rensburg deel verder dat dit ook soms gebeur dat hierdie eiervormingsproses ook 'n kleiner volledige eier binne in die groot eier kan ontwikkel.
Verder kan 'n hen vir die eerste twee tot drie jaar elke dag 'n eier lê, maar hoe ouer die hen raak, hoe minder eiers lê sy.
LEES: Skouhoenders – hoenders waarmee jy kan spog
Hoofgebruike van die eier
Daar is vyf hoofgebruike van eiers, sê Janse van Rensburg. Hierdie gebruike bestaan uit:
Die produksie van eiers vir huis- en restaurantverbruik;
die produksie van kuikens soos bv. braaikuikens en kuikens wat op 'n sekere ouderdom geslag word;
die produksie vir die voortbestaan van rasse en skoudoeleindes, asook die vertoon op skoue van verskillende ras-eiers;
die produksie van eiers as hulpmiddel vir sportmanne en –vroue om te help om onder meer spiere te bou; en
die produksie vir voeding as sagte kos vir skou- en ook ander huisvoëltjies.
LEES: Hier is 'n paar wenke vir dié wat skouhoenders wil begin teel
Nou die vraag – Wie was eerste, die hoender of die eier?
" 'n Groot vraag – wie was eerste, die hen of die eier? Dan wil ek ook vra – wie was eerste, die kind of die moeder?
"In die hoender se geval kan sy twee soorte produksie-eiers lê, naamlik bevrugte en nie bevrugte [eiers]. Met ander woorde, as die haan by 'n hen was, dan is die eier bevrug. Sonder 'n haan is die eier nie bevrug nie en kan daar nie voortplanting plaasvind nie.
"By die mens werk dit ook so, maar met tegnologie wat jare bestaan, kan sperm [vir jare] gevries word…
"Volgens die Heilige Skrifte was daar twee van alle diere in die ark. So, ek neem aan die haan én die hen was daar. Vir voortbouing kon die een nie sonder die ander nie…," verduidelik Janse van Rensburg.
Hy is dus van mening dat die hoender defnitief eerste was en nie die eier nie.
OFM-nuus