OFM Nights
#Choose1Tuesday .......Which of these bugs do you find the most annoying? Fly or Mosquito?
─── 19:48 Tue, 16 Feb 2016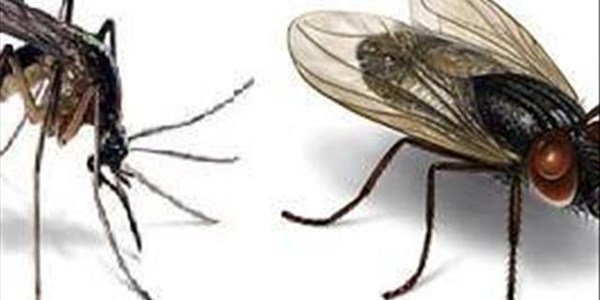 There are more than 120,000 species of flies worldwide with about 18,000 found in North America.

A female housefly can lay up to 600 eggs in her short lifetime.

Most flies live an average of 21 days and take on various shapes throughout their short lives.
http://www.pestworldforkids.org/pest-guide/flies/
Mosquito is Spanish for "little fly." The word reportedly originated in the early 16th century. In Africa, mosquitoes are called "Mozzies".

There are more than 3,500 species of mosquitoes. About 175 of them are found in the United States, with the Anopheles quadrimaculatus, Culex pipiens, and Aedes aegypti (Asian tiger mosquito) among the most common. The Anopheles is a malaria carrier, and the other two are known to spread various forms of encephalitis.

West Virginia has the fewest species of mosquitoes. There are 26 in the mountainous state, while Texas has the most with 85. Florida is a close second with 80 identified species.

Only female mosquitoes bite people. Both male and female feed mainly on fruit and plant nectar, but the female also needs the protein in blood to help her eggs develop. Once she's had her fill of blood, she'll rest a couple of days before laying her eggs.

Mosquitoes don't have teeth. The females "bite" with a long, pointed mouthpart called a proboscis. They use the serrated proboscis to pierce the skin and locate a capillary, then draw blood through one of two tubes.
http://www.megacatch.com/mosquitofacts.html