OFM Nights
'Own It!' Episode 12: Letlhogonolo Mafela
─── 20:00 Thu, 18 Jul 2019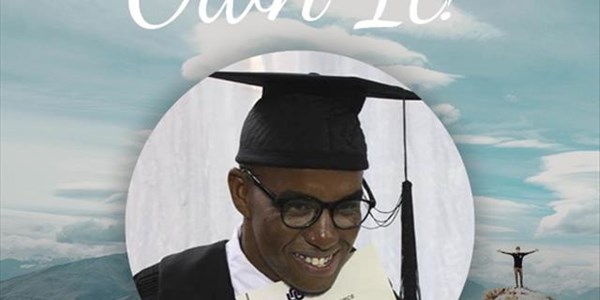 On tonight's episode of Own It we catch up with Letlhogonolo Mafela from Mahikeng. Born without arms, he uses his feet and mouth to write, control a computer and eat. This BCom economics graduate also produces music. He really knows no limits...
Letlhogonolo is the epitome of bravery, determination and believing in oneself. He faces every challenge that comes his way head-on, despite being born without arms. He added another success to his inspiring life story when he received his BCom degree in economics during the North-West University's April autumn graduations. He uses his feet and mouth to write, control a computer and eat.
But, there is more to Mafela than books and business. He is also a DJ for public relations company Go Infinite Holdings, and was a guest DJ on Motsweding FM last year.
His positive attitude and hard work has not gone unnoticed and he was nominated for the Live Your Dreams Awards in the Best DJ category for 2018.
If you'd like to support Letlhogonolo in any way, please visit: https://brandvest.org.za/.
Remember,if you have a question for any of our Own It contributors, you can mail ownit@ofm.co.za. Next Thursday, we get tohear more from singer Vernon Barnard. Don't forget to tune in!
'Own It!' Episode 12: Letlhogonolo Mafela: