OFM Nights
'Own It!' Episode 17: Letlhogonolo Mafela
─── 19:30 Thu, 22 Aug 2019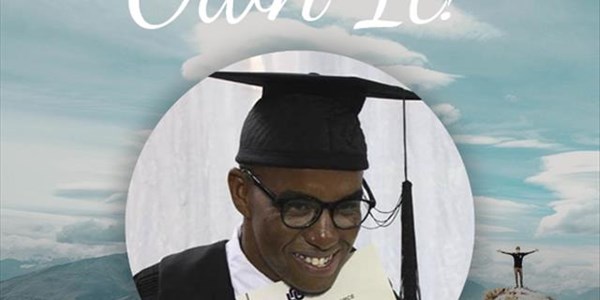 Tonight on Own It! We catch up with Letlhogonolo Mafela, who was born without arms but has made a phenomenal success of this life.
Letlhogonolo Mafela was born without arms, but refused to let his physical disability stand in the way of realising his dreams.
Self-acceptance has helped him defy the odds and obtain a BCom degree in economics, which will be conferred on him during the North-West University's (NWU's) April autumn graduations.
Mafela, who originates from Matshepe Village, in Mahikeng, uses his feet and mouth to write, control a computer and eat.
Throughout his life, he has shown nothing but dedication and persistence to reach his goals.
Having passed matric with flying colours, the Dr Kenneth Kaunda district municipality and Matlosana local municipality each donated R25 000 to further his studies. The former North West MEC also presented him with a merit award and a laptop for his extraordinary achievement.
But, there is more to Mafela than books and business. He is also a DJ for public relations company Go Infinite Holdings, and was a guest DJ on Motsweding FM last year.
His positive attitude and hard work has not gone unnoticed and he was nominated for the Live Your Dreams Awards in the Best DJ category for 2018.
Remember, if you have a question for any of our Own It contributors, you can send it to ownit@ofm.co.za. Next week we hear more from singer Vernon Barnard.
'Own It!' Episode 17: Letlhogonolo Mafela: