OFM Nights
BoekHoek: Protea Boekhuis opsoek na illustreerders
─── 18:03 Mon, 03 May 2021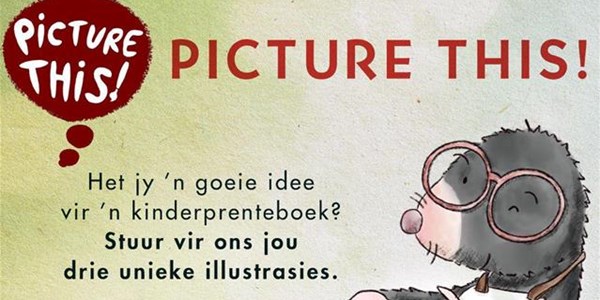 In hierdie week se BoekHoek-gesprek gesels Renaldo Schwarp met Reon Erasmus van Protea Boekhuis oor hul opwindende 'Picture this!'-kompetisie.
Is jy 'n buitengewone opkomende illustreerder? Skryf dan in vir die 'Picture this!'-kompetisie en kry internasionale erkenning.
'Picture this!' is 'n inisiatief van Lemniscaat Publishers en International Centre for the Picture Book in Society en word plaaslik deur Protea Boekhuis bestuur.
Illustreeders kan hul mees unieke illustrasies wat al drie saam ? storie vertel (dit kan 'n bestaande storie wees of jou eie) inskryf via die 'Picture this!'-aanlynportaal. Die inskrywing moet die teks wat by elke illustrasie hoort ook insluit - hierdie sowel as 'n kort opsomming van die hele storie moet in hoogstens 250 woorde omskryf word.
Reon Erasmus van Protea Boekhuis het aan OFM Nights se Renaldo Schwarp verduidelik hoe die kompetisie werk en presies wat van deelnemers verwag word. Luister na die potgooi hieronder:
Internasionale erkenning
Die werk van die wenkunstenaars sal deel wees van ? reisende tentoonstelling in die deelnemende lande. Die finale keuse van wenillustrasies word in internasionale katalogus gepubliseer en voorgestel aan talle van die bekendste internasionale kinderboekuitgewers by die Bologna Kinderboekebeurs in 2021 - 'n uitstekende geleentheid vir kunstenaars om internasionale blootstelling te kry.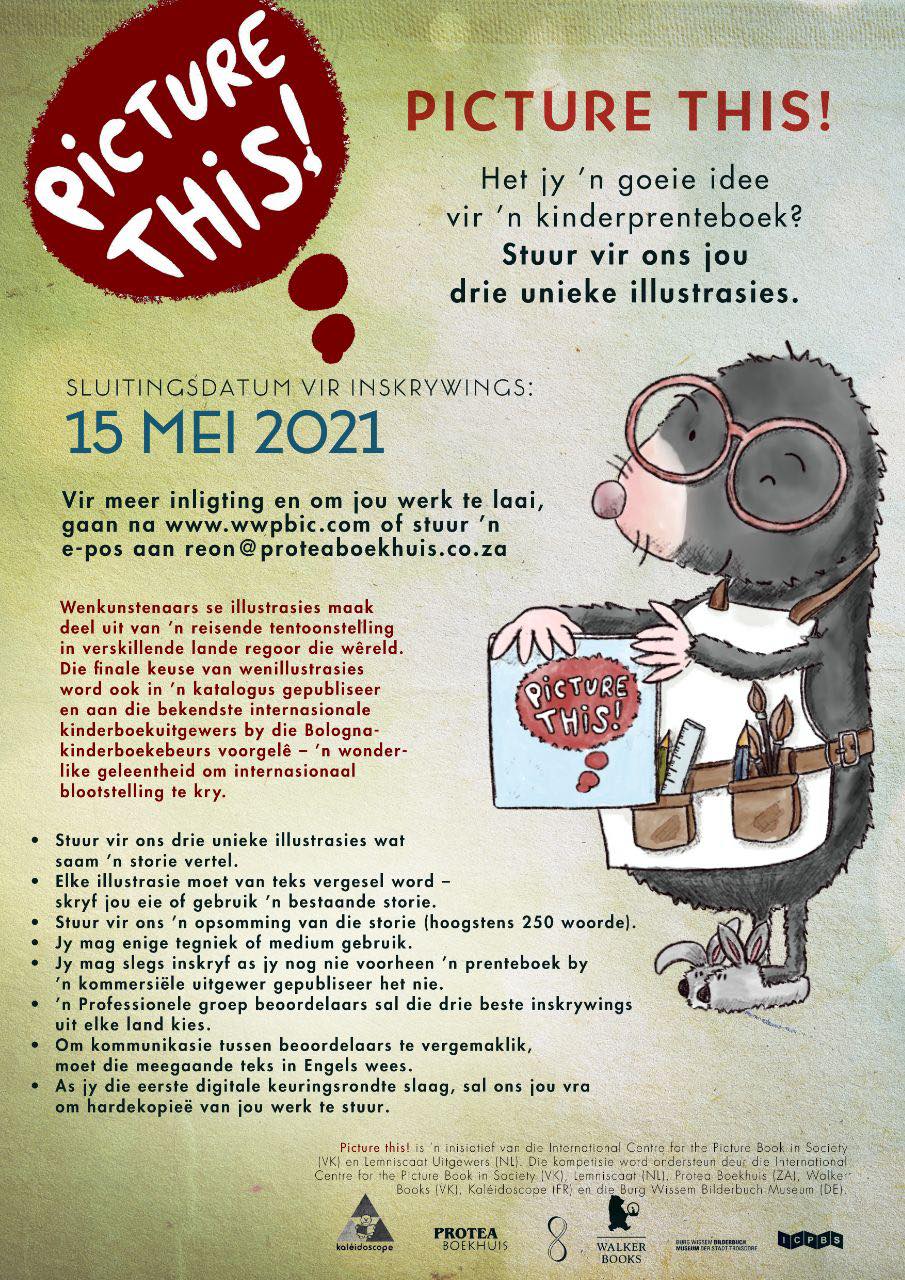 Inskrywings sluit 15 Mei 2021. Klik hier om in te skryf.