SA
#N3 closed due to trucker protest
─── 09:27 Fri, 03 Dec 2021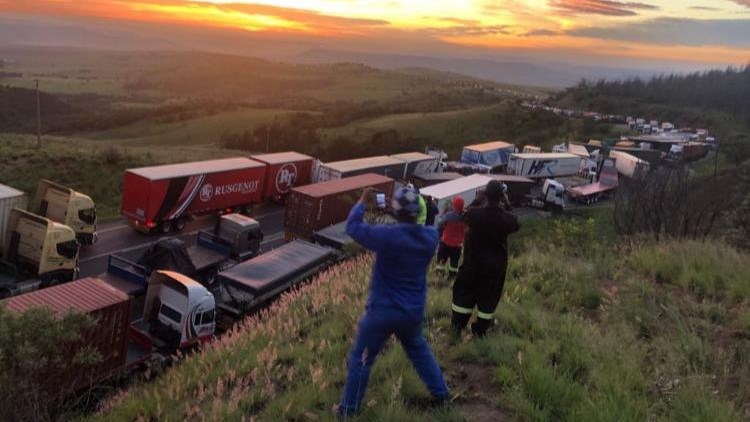 The N3 Toll Concession says all lanes of the major highway linking Gauteng with KwaZulu-Natal have been closed in the vicinity of the Van Reenen's Pass due to a truck driver protest.
The N3 Toll Concession's Thania Dhoogra says police are on the scene to monitor the situation.
"An extensive backlog of traffic is already being reported in the area, and as a result, the Tugela Toll Plaza is now also closed in a northbound direction (towards Gauteng).
"Road users are advised to delay travel to the area until further notice."
The reason for the obstruction is not known.
It comes on the morning of the first festive season holiday weekend.
KZN police spokesperson, Jay Naicker, says the disruptions began early in the morning.
"It's alleged that the truck drivers parked their vehicles on the road and in most cases removed the keys from the vehicles.
"At this stage, SAPS is on the scene and attempts are being made to remove these trucks. We advise people to avoid that area.
"Traffic that is backed up in that area is currently being diverted."