The Joyride Blog
Conspiracy Corner - Mysterious black cube exits the sun
─── 15:39 Wed, 04 May 2022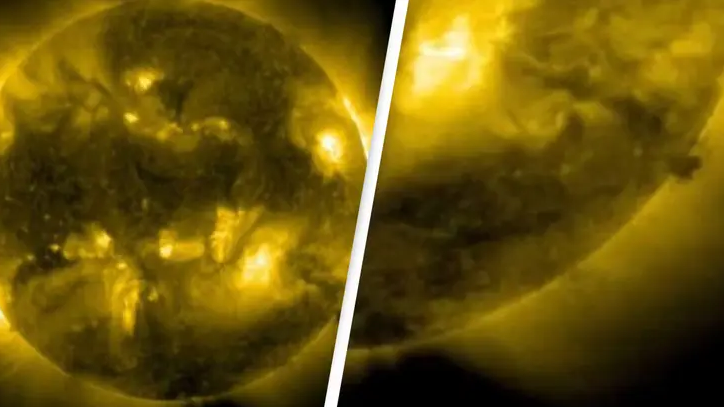 A NASA camera has recorded a black cube exiting the sun right before the site is shut down.
It looks like there might be a weird cover-up of an object somehow exiting the sun. According to unilad, NASA shut down its official Sun observatory amid sightings of a black cube, according to a conspiracy theorist.
ALSO READ: Conspiracy Corner - UFO "spotted" at the International Space Station
Self-proclaimed extraterrestrial expert Scott C Waring, who is now based in Taiwan, claimed the American space agency covered up the particular area of the Sun and shut down the website "for maintenance" as soon as the black cube appeared. Pulling footage from the Solar and Heliospheric Observatory, a project of international cooperation between NASA and the European Space Agency, a tiny cubic-shaped object appears on the right bottom corner of the Sun for roughly two seconds.
On 2 May at around 1:06pm GMT, a rather small, cubic-shaped puff comes out of the Sun. In his video, Waring says: "You can see the cube coming out of the Sun and right after that, a big glitch that covers 25% of that. There it is, gone! Glitch! "Two frames of the cube coming out of the Sun and then huge glitch...one, two, glitch. Guys, this is mind-boggling... this is on the SOHO official website, you also see the cube and the timestamp matches." Waring also cited the Helioviewer Project, 'an open-source project for the visualisation of solar and heliospheric data', its website says. It's also funded by ESA and NASA.
Conspiracy Corner - Mysterious black cube exits the sun: