CentralSA
Treasury shoots down planned Mangaung Metro Police establishment
─── LUCKY NKUYANE 15:11 Mon, 18 Oct 2021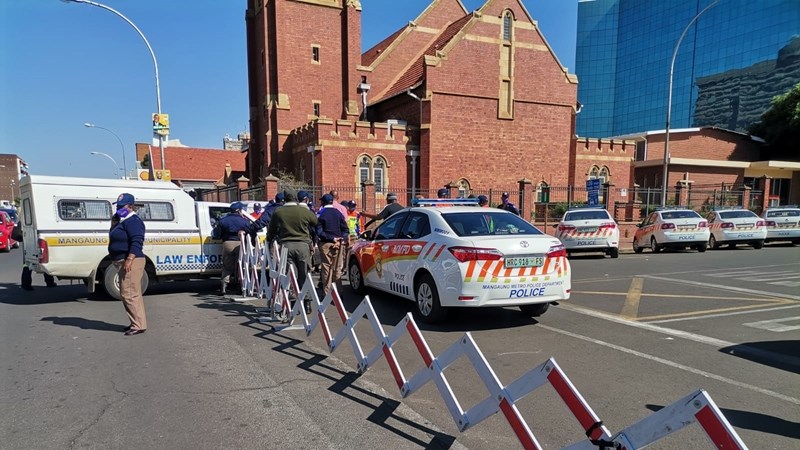 The National Department of Treasury has shot down the planned Bloemfontein-based, cash-strapped Mangaung Metro Municipality's Metro Police establishment.
In a letter sent to the metro's City Manager, Sello More, among others, Treasury's Malijeng Ngqaleni says the Metro Police Unit cannot be a priority, given the financial and service delivery performance.
In this letter, the metro is told that for years it has been ignoring advice from the department. Ngqaleni says warning to the metro over the years, to manage its expenditure and prioritise basic service delivery of water and waste management, was largely ignored. This then contributed to the metro being placed under administration. However, More tells OFM News that the Metro will be responding to the letter and ally fears of the Treasury by today or tomorrow.
Ngqaleni issued a stern warning to More that the establishment of the Metro Police will exacerbate the current financial challenges and will undermine the purpose of the approved mandatory financial recovery plan
"Since the start of the War Room to oversee the recovery of the City, the messages were again consistent that the City should contain expenditure and focus on delivering the basic service that residents are pleading for, all set out in the Mandatory Financial Recovery Plan. The city is failing to control its operating expenditure, poor revenue collection, and failure in corporate governance.
To date, even though the Section 139 Intervention is in progress, the City has not demonstrated an improvement in the management of its operating budget. Hence, the City must dedicate efforts and time towards the implementation of the financial recovery plan before committing to new projects that will burden the City financially," he adds in a letter.
In 2019, OFM News reported that the Metro was placed under administration for failing to handle its financial matters and also for failing to deliver basic service delivery to residents. Mangaung was the first metro to be placed under administration in South Africa.
READ MORE: DA bemoans Mangaung financial management
The establishment of the metro police previously faced opposition from community forums by threatening to shut down Bloemfontein and surrounding areas, should the cash-strapped Metro forge ahead with the launch of its police department.
READ MORE: Pressure group wants Mangaung Metro Police to be scrapped
OFM News previously reported that the ANC's Interim Provincial Committee (IPC) spokesperson, Oupa Khoabane, said the Metro Municipality was requested to provide leadership in the issue about the controversial Metro Police Unit, which has drawn huge criticism.
READ MORE: Mangaung urged to deal with controversial Metro Police issue
However, earlier this month, employees of the Metro Police seized the premises of the Metro and barricaded access points to Mangaung's headquarters, locking out employees, security guards, councillors and the public from the building.
READ MORE: #BreakingNews: Municipal building seized in #MangaungCopChaos
"The message is simple, National Treasury does not support the establishment of the Metro Police Service at this stage and believes it to not be in support of the implementation of the Mandatory Financial Recovery Plan. Please support your administration to focus on fully implementing the Financial Recovery Plan, as is."
OFM News